American socialite and YouTuber Jeffree Star is always in the news. The former singer-songwriter tried to stay away from the spotlight for a while, but that didn't last too long. Star recently posted a picture with his "NFL boo", which has taken the internet by storm.
The identity of Star's 'NFL boo' is yet to be revealed, but you can trust the internet to get digging.
It might be a little tougher this time, as Star's "NFL boo" has no visible hand tattoos. Fans of the multimillion-dollar YouTuber are already guessing in his comment section and trying hard to unravel the mystery man's identity.
•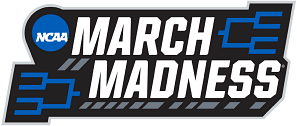 ---
Who is Jeffree Star?
Jeffree Star is an American YouTuber, makeup artist and former singer songwriter. He's known for his flashy looks, androgynous dress sense and controversies with celebrities.
Star first gained popularity through his MySpace account, one of the biggest when the social media platform was still a thing. He used the app to connect with fans, followers and fellow creatives. Star also used MySpace to further his fashion design and music career.
Star began his music career as an independent performer after his vitality on MySpace. He focused more on the pop and electronica genres, touring and releasing original songs. He became a trending topic early in his career, eventually signing with Akon's Konvict Muzik in 2010. Star never did kick-off to have the successful music he envisaged when he signed with Konvict Muzik, and he eventually quit music in 2013.
Since then, Star has focused all his attention on YouTube, gaining over 17 million subscribers on his YouTube channel. His channel contains videos promoting his e-commerce makeup brand, Jeffree Star Cosmetics. Thanks to his YouTube channel, Star has made millions of dollars off ad revenue and other ventures. So you can be sure that he's not going anywhere any time soon.
---
Has Jeffree Star ever dated an athlete?
Jeffree Star has at least one confirmed relationship with a known sportsman. The relationship we're discussing is with American basketball player Andre Marhold.
Marhold and Star were a couple for a while in 2020, and their relationship started similarly to Star and his current "NFL Boo". The famous YouTuber and socialite posted a picture of him and Marhold with Star sitting on his lap. Fans then proceeded to identify Marhold through an array of unique tattoos he spotted.
Following the outing, both became more open in the relationship, regularly appearing on social media together. However, the relationship has seemingly since ended, with both going their separate ways.