The 2023 Pro Football Hall of Fame is set, and nine individuals have been awarded the biggest honor in football. They are:
1. Ronde Barber (player)
2. Darrelle Revis (player)
•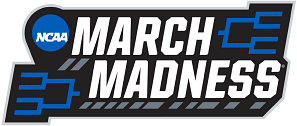 3. Joe Thomas (player)
4. Zach Thomas (player)
5. DeMarcus Ware (player)
6. Don Coryell (coach/contributor)
7. Chuck Howley (senior)
8. Joe Klecko (senior)
9. Ken Riley (senior)
---
Exploring 3 Key Hall of Fame Inductees for 2023
#1 Ronde Barber (Player)
Ronde Barber was one of the best defenders of his generation and is widely regarded as a Tampa Bay Buccaneers legend. Barber is the sole player in NFL history with over 40 interceptions and 25 sacks in his career. As a Tampa Bay Buccaneers player, he totaled 47 interceptions and 12 defensive touchdowns and spent his 16-year career with the Bucs.
The highlight of his career was when he helped the Bucs to an iconic Super Bowl win in 2002. He's a five-time Pro Bowler and a three-time first-team All-Pro.
#2 Don Coryell (Coach and Coordinator)
He's easily one of the best offensive minds of his era and possibly NFL history. Don Coryell was the coach of the Arizona Cardinals and San Diego Chargers for 14 seasons, stacking up a 111-83-1 record and six playoff appearances.
Coryell won the coach of the year award in 1974 while coaching the Cardinals, and he did that by employing a unique attack. The attack was nicknamed the "Air Coryell" attack, which leaned on a vertical passing game.
A light blemish in his coaching legacy is the lack of a Super Bowl win, but he did make the final game in 1980 and 1981 as the coach of the Chargers. Don Coryell sadly passed away in 2010 and was a HOF finalist on six occasions. Finally, the iconic coach's bust has been erected in Canton.
#3 Ken Riley (Senior)
Ken Riley is one of the most iconic Cincinnati Bengals players in history, and his induction into the Hall of Fame is a welcome addition.
The Bengals drafted him as a sixth-round pick in 1969, and he played the entirety of his 15-year NFL career with the Bengals. Riley was snagging interceptions before it became a norm for cornerbacks, and he got at least an interception every year in his illustrious career.
He had 65 interceptions in his career, ranking as the joint fifth in NFL history. Riley passed away in 2020, but now his family can celebrate his enshrinement into the Pro Football Hall of Fame.
---
Who were the 15 finalists for the 2023 NFL Hall of Fame?
The initial 15-man shortlist for the 2023 NFL Hall of Fame was:
1. Darrelle Revis, CB
2. Joe Thomas, OT
3. Willie Anderson, OT
4. Torry Holt, WR
5. Reggie Wayne, WR
6. Devin Hester, PR/KR/WR
7. Andre Johnson, WR
8. Jared Allen, DE
9. DeMarcus Ware, DE/LB
10. Zach Thomas, LB
11. Dwight Freeney, DE
12. Albert Lewis, CB
13. Ronde Barber, DB
14. Patrick Willis, LB
15. Darren Woodson, S
The finalist list was cut down on Thursday to nine. The players who didn't get inducted will have to wait a bit more for a chance to get their busts erected in Canton.