The 12th Annual NFL Honors concluded with Patrick Mahomes, Justin Jefferson, and Nick Bosa taking home the big three prizes as Dak Prescott was named the Walter Payton Man of the Year. While the Kansas City Chiefs quarterback won the MVP award, the Minnesota Vikings wide receiver was crowned the Offensive Player of the Year and the San Francisco 49ers defender took home the Defensive Player of the Year.
Patrick Mahomes had a virtuoso season as the quarterback for the Chiefs, where he threw for 5,250 yards and 41 touchdowns. His performances over the regular season ensured he finished top in both passing yards and touchdowns. He joins a select list of players who have won multiple MVPs in their careers. He could become a multiple Super Bowl winner this weekend as well.
Justin Jefferson had one of the best seasons in wide-receiver history as he had 1,809 yards on 128 receptions. He averaged 14.1 yards per reception and finished with 8 touchdowns. He was one of the main reasons the Minnesota Vikings topped the NFC North and made it to the playoffs.
•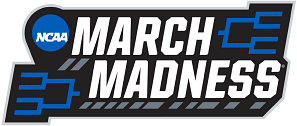 Nick Bosa was part of a league-leading San Francisco 49ers defense. They were one of the critical reasons why despite changing three quarterbacks in the regular season, they could go into the playoffs as the inform team. He finished with 18.5 sacks.
Dak Prescott may not have attracted as many fans after his performance in the loss against the San Francisco 49ers, but he was the star man for his contributions off the field. He was awarded the highest honor that the league can bestow.
The full list of winners is given below.
MVP: Chiefs QB Patrick Mahomes
OPOY: Vikings WR Justin Jefferson
DPOY: 49ers DE Nick Bosa
Walter Payton Man of the Year: Dak Prescott
OROY: Jets WR Garrett Wilson
DROY: Jets CB Sauce Gardner
CPOY: Seahawks QB Geno Smith
COY: Giants HC Brian Daboll
ACOY: 49ers DC DeMeco Ryans
NFL Honors: 2023 Hall of Fame inductees
The NFL Honors also saw the 2023 Hall of Fame inductees announced. The Class of 2023 consisted of five players, one coach, and three seniors in the traditional format. The full list is given below
Ronde Barber
Darrelle Revis
Joe Thomas
Zach Thomas
DeMarcus Ware
Don Coryell (coach/contributor)
Chuck Howley (senior)
Joe Klecko (senior)
Ken Riley (senior)
The 2023 NFL Honors means that we are nearly done with this season. Now, all eyes can turn to the showpiece that is Super Bowl LVII.