Deestroying's career could have gone two ways. He could have been a YouTube star or a football player. He chose the first option. And in a candid interview with NFL's "The Shop", he has come clean why he chose the path he did.
Deestroying played football for the University of Central Florida as a kickoff specialist and wide receiver under his real name, Donald De La Haye Jr. It was during his college years that he started his YouTube channel.
In 2017, the university said that he could not profit out of his likeness online as he was a sports scholar with the NCAA. This is before the Name, Image and Likeness (NIL) ruling that now allows college athletes to earn money based on their recognition beyond sports.
•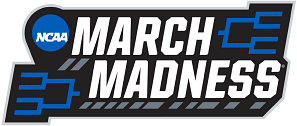 Faced with this dilemma, he chose to carry on with his YouTube channel. He would later sue and settle with his university in 2018. Now, going into details, he said:
"They (NCAA) basically told me that since I was getting paid for my name, image and likeness, that wasn't allowed and they could make me ineligible. So, I had to either pick my scholarship or pick my YouTube channel. And if I pick my YouTube channel, give them my scholarship, I can't play anymore. If I pick my scholarship, it's basically donating all the money back, deleting all my posts on social media, clear all my things out, and just keep playing ball."
He confided how difficult the decision was for him. He said that he cried a lot of nights and sought advice and dealt with a lot of hate. However, he is thankful for going with his heart and choosing to be Deestroying rather than a football player. He added:
"It was gut-wrenching man. I cried a lot of nights, not lying a lot to you. Seek advice, talked to a lot of people, heard a lot of things, got a lot of hate. But at the end of the day, I picked what was right in my heart and right with my gut."
Did Deestroying get a chance in professional football?
While the existing NCAA rules brought Deestroying's career to a close, he did get a chance in football playing for the Toronto Argonauts in the Canadian Football League. He played for them in 2019 and his presence brought 15,000 new followers to the team's Instagram account.
He remained on the Suspended list that allowed him to continue his online career, and only played in preseason games. Since then, he has fully committed to building the Deestroying YouTube brand.