Stefon Diggs entered Highmark Stadium on Sunday morning ahead of the Buffalo Bills' divisional round matchup against the Cincinnati Bengals dressed in a bizarre outfit.
Diggs wore baggy khaki cargo pants, sneakers and a black t-shirt. That was covered by a knee-length jacket with a triangular pattern. But what he had on his head was a real shocker.
•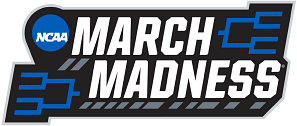 He appeared to be wearing a knit face cover that only showed his eyes. While that style of face covering is typically worn by those skiing and snowboarding, it's not typically knit.
The outfit had NFL fans on Twitter completely flabbergasted. Some called him a scarecrow while others said that they expected Stefon Diggs to have a big game after wearing an outfit like that. Other NFL fans said that they thought that the wide receiver looked like a villain from the Batman movies.
Others just wanted someone to ask the Buffalo Bills wide receiver what was the inspiration behind the outfit, and if he truly thought that he looked great wearing it. For the wide receiver's sake, he will hopefully have a good game and everyone will stop talking about what he wore when he entered the stadium.
---
Stefon Diggs shocks Bills fans with his arm strength
During pre-game warmups on Sunday afternoon before the kickoff between the Buffalo Bills and Cincinnati Bengals, wide receiver Stefon Diggs showed off another one of his talents.
In a video posted to the NFL's Twitter account, Diggs launched a football from the field up into the second deck of Highmark Stadium for a young fan to catch. It was impressive, considering the cold dense air, that he threw the ball that high.
The Buffalo Bills fans went wild as their favorite wide receiver threw the ball that far and high. The wide receiver is well-known for talking to young fans and taking photos during pre-game warmups.
Some may have noticed that he was no longer wearing that questionable outfit during warmups. He chose to wear another warm hat and covering to keep warm. Snow began to fall as the Buffalo Bills and Cincinnati Bengals prepared to take the field for the AFC Divisional matchup on Sunday afternoon.