Buffalo Bills' star QB Josh Allen will not be playing in the 2023 Pro Bowl Games this weekend due to an elbow injury. However, the Bills' shot caller will participate in the AT&T Pebble Beach Pro-Am instead.
The AT&T Pebble Beach Pro-Am tournament is a golfing tourney featuring professional sportsmen and celebrities. This year's iteration will feature some big hitters such as Allen, Green Bay Packers quarterback Aaron Rodgers, former Arizona Cardinals wide receiver Larry Fitzgerald, retired soccer star Gareth Bale and California rapper ScHoolboy Q.
It makes the second high-profile golf tournament of Allen's season, as the five-year veteran appeared alongside Patrick Mahomes, Tom Brady and Aaron Rodgers in "The Match". However, it's interesting that Allen's elbow is bad enough for him to miss the Pro Bowl game but good enough to play in a high-stakes golf tournament.
•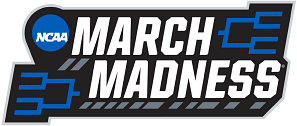 Following Allen's withdrawal from the Pro Bowl, he has been replaced by Baltimore Ravens' backup QB, Tyler Huntley. That has seen NFL fans, players, and stakeholders express their dismay as to just how badly the standard for making a Pro Bowl has fallen.
Huntley put up a stat line of under 800 passing yards, two touchdowns, and three interceptions. So much for the Pro Bowl showcasing the league's best talents.
---
How did Josh Allen perform this season?
Josh Allen had a phenomenal season at center for the Buffalo Bills, as he ensured that the Bills didn't lose their reputation as being a Super Bowl favorite.
The Bills came into the season with a lot to prove, and Allen more than did his part. The Wyoming University alum found his favorite target, Stefon Diggs, with remarkable ease for most of the season, and together they became one of the most fearsome duos in the NFL. Their combo is yet to lead to a Super Bowl win, but they may not be too far off.
Allen was the on-field and off-field leader for the Bills, and the team largely followed his lead all season long. It helps leadership when you are as good as Josh Allen; his numerous accolades say just as much.
The Pro Bowler put up MVP-caliber numbers for the season, and he might have won it if there wasn't a certain Patrick Mahomes in the NFL. Allen put up a stat line of 4,283 passing yards, 35 touchdowns and 14 interceptions on the season. He also ranked second in QBR, posting a 71.4 QBR.
---
Josh Allen's Fantasy Production for 2022
Josh Allen was a fantasy darling all season long, and most fantasy football players had him and Stefon Diggs on their roster.
Allen is a points-scoring machine, as the five-year vet has one of the strongest arms in the league. Moreover, Allen maintained his elite throwing form from last year and also cut down his interception rate. He did all that despite having played one game less than his QB competition.
Josh Allen and the Buffalo Bills were bounced out of the playoffs after an embarrassing loss to the Cincinnati Bengals. However, not all hope is lost, as the Bengals have tied Allen and Diggs down to have the best years of their career with them.