In his own words, Tom Brady has retired from the National Football League, this time for good. The all-time great has always been a master of his narrative, so seeing the GOAT quarterback leave the stage on his own terms was refreshing. So now that Brady has called it a day, one more question is on the lips of NFL fans and followers: will he retire as a New England Patriot?
Well, if there's one thing we are sure of, there's a greater possibility that the Michigan State University alum will retire as a Patriot compared to last year. The reason being that then it seemed as though Brady was at odds with Bill Belichick and, by extension, the New England Patriots franchise. He even left them out of last year's emotional retirement message, causing a stir.
However, like they say, time heals wounds, and it looks like Brady and the first franchise he was a part of are on solid terms once again. There's nothing that Patriots' owner, Robert Kraft, would want more than his golden child to retire as a Patriot. Let's see how it goes.
•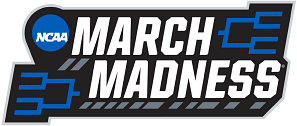 ---
How did Tom Brady Perform as a New England Patriot?
Tom Brady was the number one and most consistent piece in on the Patriots. He was drafted as an afterthought in the 2000 NFL draft, where he went off the board in the sixth round.
Brady has had a legendary career with the New England Patriots, leading them to an unprecedented six Super Bowl wins and helping himself to four Super Bowl MVP awards in the process. Brady was also a model teammate, as he was known to leave money on the table for the Patriots to sign proper pieces to surround him with.
He ended his New England career with every team record you could think of. He left them as arguably the greatest quarterback in American football history and never shied away from carrying the team in tough situations.
---
What's next for Tom Brady?
Tom Brady has a ten-year, $375 million contract awaiting him as the lead NFL analyst for Fox Sports. He can assume that role any time, as it has been on the table since March 2022.
Also, the legendary shot caller has been vocal in his desire to be a huge part of his children's lives, especially now that he doesn't have to go through the rigorous grind of a professional athlete. He could try winning back his ex-wife, Gisele Bundchen. The opportunities are endless for Brady and his personal brand.