Dak Prescott and the Dallas Cowboys came into their game against the Washington Commanders with a chance to win the NFC first seed spot. They needed the San Francisco 49ers and the Philadelphia Eagles to lose and defeat the Commanders. But forget about the other teams, because they could not even take their end of the bargain.
They lost the game 26 - 6 and much of the blame fell on Dak Prescott. They were playing essentially a reserve team in the eliminated Commanders. They were the favorites to win this game. But by the end of the game, Dak Prescott had a 37.8 percent completion percentage, throwing for less than 130 passing yards, one touchdown, and one interception return for a touchdown. His passer rating was less than 50. It was a horrible performance and the fans let them know on Twitter what they thought of him.
•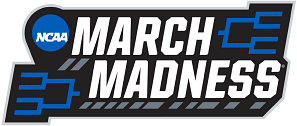 ---
Dak Prescott outplayed by backup quarterbacks for three consecutive weeks
Dak Prescott will rightly be pilloried for his performance today. They will play Tom Brady and the Tampa Bay Buccaneers on the road in their playoff game. Prescott cannot afford bad plays when playing against the greatest quarterback of all time. In the last three games, he has played against three backup quarterbacks and kept the opposition.
Dak Prescott was mercifully withdrawn after this horrible performance. But it wasn't just that he lost this game. In the last three weeks, he has faced Gardner Minshew, Joshua Dobbs, and Sam Howell. Gardner Minshew is the backup quarterback to Jalen Hurts for the Philadelphia Eagles. Joshua Dobbs was playing his first game for the Tennessee Titans after signing from the Detroit Lions' practice squad. Sam Howell is the third-choice quarterback for the Commanders behind Carson Wentz and Taylor Heinicke.
Each of these should have been blowout wins. Instead, they now go into the postseason severely bloodied and winded. They are looking to win their first Super Bowl of the millennium and Prescott's performance today does not give much hope. The Tampa Bay Buccaneers are a 8-9 team with a losing record and the Cowboys should be favorites. But they still have Tom Brady and the Dallas Cowboys are as weak as they could be in the quarterback position.
It was the worst possible outcome to their final regular season game. They will hope that it will not have any bearing on the playoffs. They have flattered to deceive in the postseason previously, and they will now be hoping their luck flips.