In the NFL, over time, innovations throughout the lower levels of American football have reached the pinnacle of the game. The one that has been discussed in recent offseasons may get another round of discussions now regarding the death of the onside kick, inspired by the newly-started XFL.
The XFL's innovative rule allows a trailing team to have the option of starting a new possession with a 4th-and-15 attempt at its own 25-yard line. The rule adds excitement by replacing the onside kick, which, by the current rules, is nearly impossible for the kicking team to recover.
As the NFL's competition committee reunites to promote rule changes for the better of the game, the 4th-and-5 proposal is once again gaining traction from teams. The NFL "could once again look into" the concept again, NFL analyst Ari Meriov tweeted.
•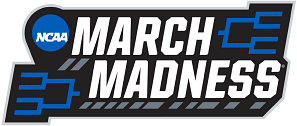 Philadelphia Eagles proposed the rule to the NFL in the previous years
NFL owners voted on a version of the rule in 2019. However, after the competition committee voted 7-1 for the rule change, the owners unanimously voted against the rule, according to a CBS story.
The Philadelphia Eagles proposed the rule change in 2020 with no success and did the same in 2021:
10. By Philadelphia; to amend Rule 6, Section 1, Article 1, to permit a team to maintain possession of the ball after a score by substituting one offensive play (4th and 15 from the kicking team's 25-yard line) for an onside kickoff attempt.
Although it failed to pass, the Eagles' efforts attracted interest from fans and the league had to acknowledge it was a good idea.
Instead of an onside kick, a team would have the option of a 4th-and-15 play from its own 25-yard line to keep the ball, and a team would be able to do this just twice in a game.
If the offense gets a first down, the team keeps the ball where the play ends. If the defense gets a stop, the opposing team assumes possession at the dead-ball spot.
The onside kick remains an option, but surely not the best one. Since kickoff rules were modified and players had to stay put before the ball is kicked, recovering the football became almost impossible.
Edited by Joseph Schiefelbein