In the 2023 XFL, there is an alternative to the frequently derided onside kick. If you want to get the ball back after you score, you are given the ball in a 4th and 15 situation. If you convert that, you retain possession. However, this option is also only available in the 4th quarter.
The rule is a breath of fresh air, as it gives football teams a chance to eschew the rarely successful onside kick. The league has seemingly struck a home run with this rule change, leading to widespread demands for the NFL to implement it as well and stick to it going forward.
•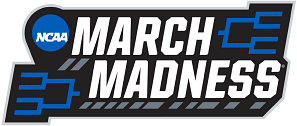 Can the XFL's 4th and 15 rule work in the NFL?
Yes, the XFL's 4th and 15 rule can work in the NFL, but the question is, would the elitist National Football League want to borrow a cool new idea from the lower class, XFL?
That's the stick right now, as the NFL is notorious for ignoring potential rule changes until the rest of the American football world catches up with it. So, what's to say they won't sleep on this cool new idea from the league?
It's worth noting that during the 2022-23 NFL season, there were 56 onside kick attempts. However, only three (5.3 percent) were successful, down from 16.1 percent in the previous season. If this doesn't signal that a change is worth exploring, then what is?
The league's conversion play comes with more excitement and brings more action into the game instead of the rarely successful onside kick, which typically seems destined to fail in the NFL.
Was Week 1 of the 2023 XFL Season worth the hype?
Yes, Week 1 of the 2023 season was worth the hype, and then some as the D.C. Defenders versus Seattle Sea Dragons matchup was a particularly interesting game worth analyzing.
The D.C. Defenders just edged out the Seattle Sea Dragons in a tight affair. The Defenders started their 2023 campaign with a hard-fought victory over the Seattle Sea Dragons and upset the more favored Dragons in the process, despite them having an offense that would make NFL scout teams blush.
The Defenders rode their luck all game, as Ben DiNucci couldn't get going. The Sea Dragons must have stunk it up to let an 8 of 19 passing QB in Jordan Ta'amu whoop them in week one. You can expect better performances from Ta'amu and DiNucci moving forward, as they are two of the league's better QBs.