Tom Brady is one of the most likable and successful athletes of all time. He is a true leader on the field, has never gotten into trouble off the field, and is the most accomplished quarterback in NFL history.
Apart from being one of the greatest athletes, Brady is one of the most popular as well. With the star status that he's attained, he's always under a lot of pressure and scrutiny from the media and fans.
The 45-year-old recently spoke with Stephen A. Smith about those who criticize him and take unnecessary shots regarding his personal life.
•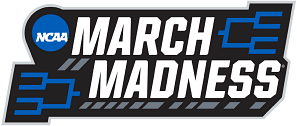 Here's what Brady said on his podcast:
"You can't take unnecessary shots ... certainly when it relates to family. They don't choose that. My daughter doesn't choose, my parents don't choose. Sisters don't choose. I chose sports. You still deserve to have a level of mutual respect. And by the way, that's why I'm on with Jim all the time. I have that.
Brady added:
"That's why I love listening to you [Stephen A Smith]. That's why there's certain people like okay, he's a class act. He's got a great opinion. Does he come in here and tell me how great. No, of course not. I'm not that great all the time. Some days I have great days, sometimes sh***y days. By the way, that's life."
---
Tom Brady expected to return to the NFL for his 24th season in 2023
While Brady is still mulling a decision to return for another season in 2023, Rick Stroud, a reporter for the Tampa Bay Times, reported that many people close to the star quarterback believe he will return for another season.
This doesn't necessarily mean he will be back with the Buccaneers next year. In fact, there have been multiple reports hinting that Brady is unlikely to re-sign with the Buccaneers.
Tom Brady has been linked to the San Francisco 49ers, Miami Dolphins, Las Vegas Raiders, Tennessee Titans, and a few other teams thus far.
Brady will likely be playing for his fourth different team in 2023 and it's anyone's guess as to who it will be with.
If you use any of the above quotes, please credit Tom Brady, Let's Go, and H/T Sportskeeda