After what many will call a defensive shoot-out in the Dallas Cowboys and San Francisco 49ers game, there are a lot of questions on the minds of both fan bases. Will this San Francisco team be able to dethrone the regular-season favorites, the Philadelphia Eagles? Is this Dallas team stuck in playoff purgatory until a rebuild happens? Is Dak Prescott the man for the Cowboys?
The game was no doubt a barn burner. Rookie 'Mr. Irrelevant' Brock Purdy threw for 214 yards with a 65% completion rate. This compared with Dak Prescott's 206 yards, one touchdown, and two interceptions for a 62% completion rate.
It goes to show that Purdy could be a dominant presence for years to come, as in his rookie year he is producing great numbers. It also shows that Prescott can still find the end zone but makes costly mistakes.
•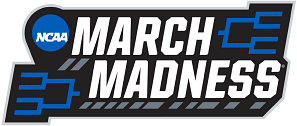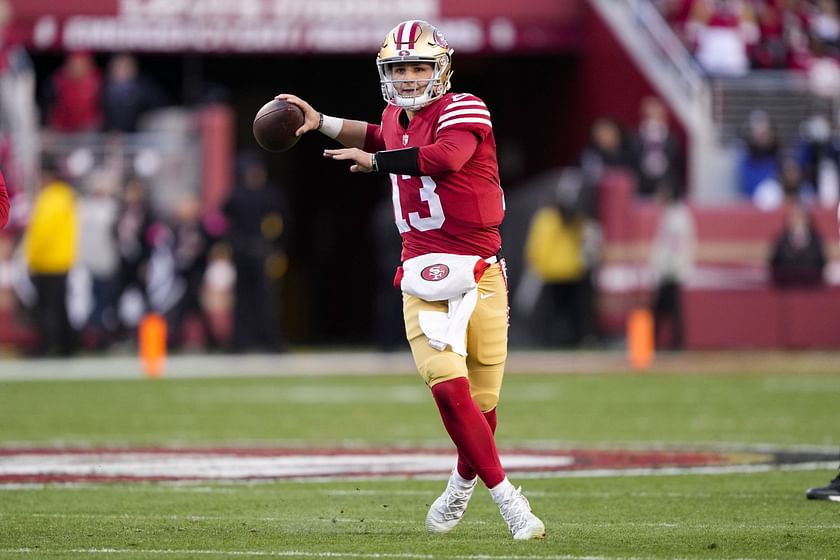 Let's focus on the good from both teams, in particular their defenses. San Francisco arguably had a much better pass defense in the secondary, with two of the interceptions mentioned earlier and maybe three more that bounced off defenders' hands.
This isn't to say Dallas had a horrible day on defense as they got to the quarterback twice and added four more hits for good measure. Yet their secondary seemed to be lacking more than usual against a team that has a healthy mix of passing and rushing. It seemed like Dallas was focused on the rushing plan and it didn't quite work on that crucial touchdown drive.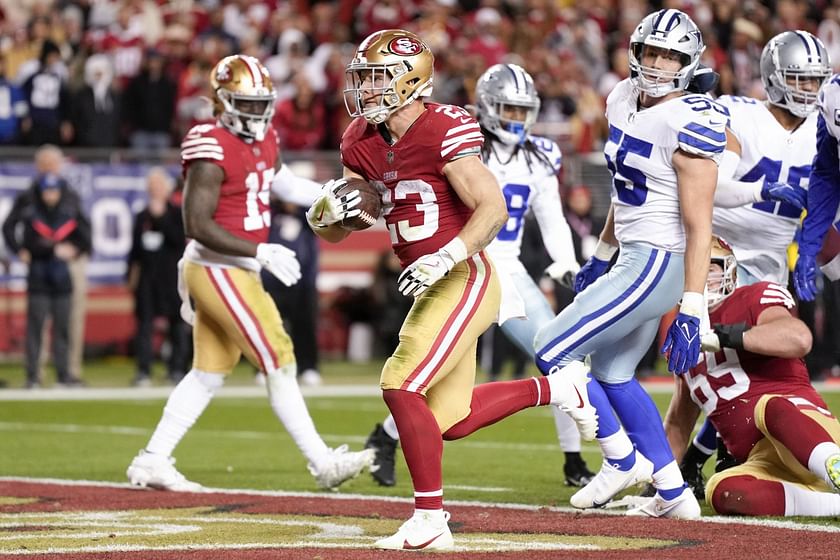 Dallas was held to 76 yards of rushing, on just 22 attempts. There's no real blame on the Cowboys here for abandoning the run game once it was shown it couldn't get going without Tony Pollard. A little more play action and a couple of extra attempts during some drives (if the look is there) may have helped against a defense that held a pretty good quarterback to just 206 yards.
Brock Purdy looked wobbly but he got the job done
Brock Purdy showed that he is a rookie. He looked uncomfortable under pressure and soon after the first couple of drives wanted to do his job and nothing more. He seemed nervous, scared, and a little conservative, which is completely understandable in a game of such magnitute. This showed through the extra rushing yards and overthrown/underthrown balls when pressured.
The upside is that this rookie is just that, a rookie. He's young and full of potential with such a high upside it's impossible to say that he's a bust. Reading the defense seems to be a breeze for him and getting reps with really good teams in uncomfortable situations will teach him.
To every San Francisco fan, don't give up on this guy if he loses in the NFC Championship game, or if he loses against teams throughout the 2023 season. It's a part of growing and learning and adapting for this young quarterback.
Dak Prescott has been getting some hate recently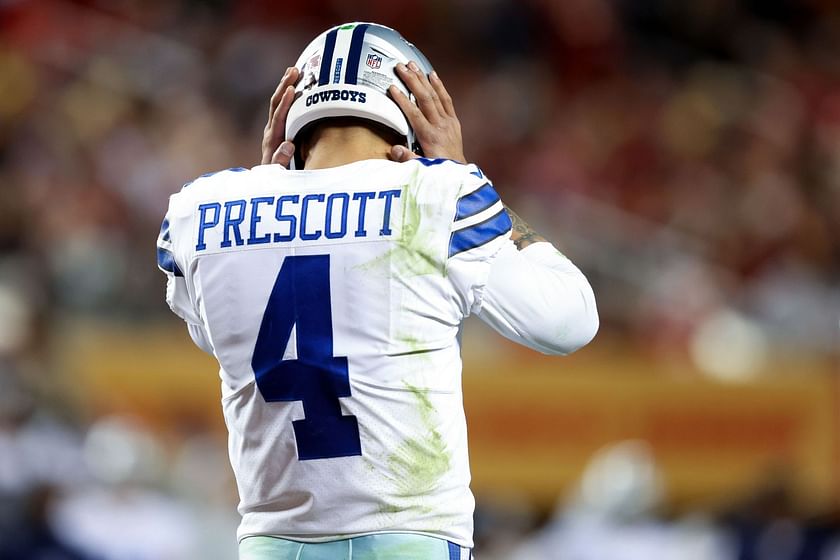 The Cowboys are in a very weird spot. Prescott gets paid what he's worth, but there are quarterbacks above and below him who get paid more. He's arguably a top-eight quarterback in the NFL, but will he progress?
He's entering his eighth season, turning 30 this off-season. Wilder things have happened and older dogs have learned newer tricks, but you have to wonder if this is the ceiling for him.
Being pressured he's inaccurate, throws behind his receivers, and sometimes doesn't go through his reads. He seems to throw to the guy he singled out in the huddle. This showed on the first San Francisco interception, and the countless throws to players that had defenders draped all over them.
You start to wonder if after the second interception if Prescott just wanted to get out of the situation without messing with his stats even more.
Prescott has to get more reps under pressure during practice. He has to be put in uncomfortable spots in a safe environment to try to prevent this from happening a third year in a row. He has the talent, a big arm and good scrambling ability. He needs to settle down and hone in on his accuracy with the pocket collapsing as it could help in games like this where it was an absolute defensive slugfest.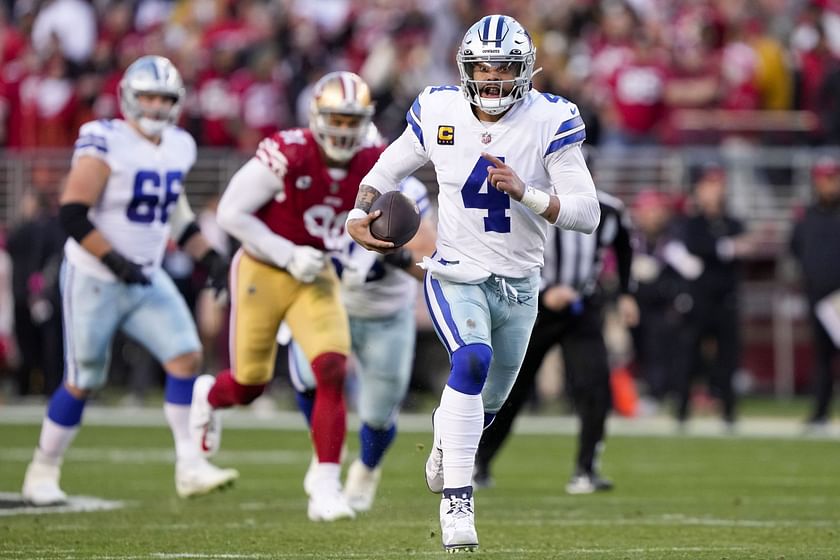 It's disheartening for Dallas fans as it seems the team is all but ready for a Super Bowl. Studs at almost every position, a healthy team, a sixth-rated defense, and luck in the first half of the season being on their side with backup Cooper Rush winning four.
Yet, falling short has happened twice now in postseason contention. On paper, this team should be unstoppable. But it's quite the opposite when it comes to San Francisco and the playoffs. You can blame game management, you can blame offensive coordinator Kellen Moore, but at the end of the day Prescott didn't make accurate reads and throws.
The defense didn't take Purdy seriously enough, and there were plenty of other plays to have as their last-ditch effort besides the one they ran.
The 49ers and Cowboys have markedly different offseasons ahead of them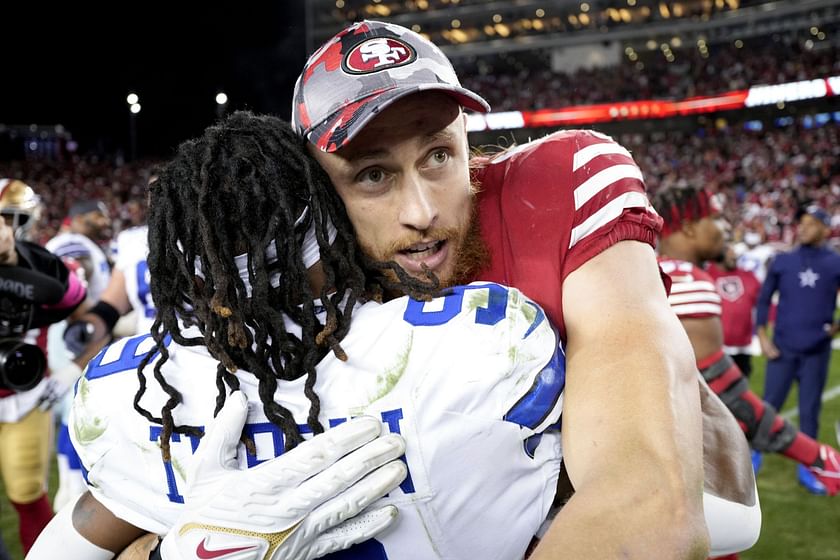 As for the 49ers, there's not much to say. They are a great team and go to the NFC Championship for the third time in four years. Just keep the players healthy and happy, keep building depth and adding the future.
The last thing San Francisco needs right now is to lose some of their best players once free agency comes around. They will keep doing what they're doing and try to keep all the staff and players together to potentially build a dynsaty.
For Cowboys fans, it's frustrating. The only thing to do now is focus on how to get a strong team even stronger next season. Making the right moves in free agency and taking the right pieces in the draft could be the difference between success and failure next season.
It could easily be them in the Championship game and falling short does not warrant the reaction we've seen. Patience and scouting is key for a side that almost made it.
For now, San Francisco fans will get the TV and popcorn ready for the NFC championship game against the Philadelphia Eagles.