After the Dallas Cowboys lost 19-12 to the San Francisco 49ers in the NFL Divisional Round, concerns about Mike McCarthy's job security started to surface.
Jerry Jones quickly dispelled any rumors that McCarthy would be fired. Reporters asked Jones after the game whether the club's loss would alter his perception of McCarthy. The Cowboys president voiced his support for McCarthy.
•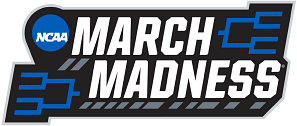 For the second consecutive year, the Cowboys were eliminated from the playoffs by the 49ers. Dak Prescott threw for two interceptions and only one touchdown on Sunday. Their Super Bowl drought extended to 28 years.
Since the Cowboys won the Super Bowl in 1995, they have failed to advance past the Divisional Round. During that span, they have suffered seven divisional round losses and five wild-card round losses. Only five other teams have failed to reach a conference championship game in the last 28 years.
Dallas finished the regular season with a 12-5 record. Many felt like they had a realistic shot at winning the Super Bowl. After being beaten by the 49ers once again, the team was unable to get over the hump. The loss has raised some concerns about whether they have enough talent on the roster to win a Super Bowl.
In three seasons, McCarthy has led the Cowboys to a 30-20 record. McCarthy will likely return as their head coach for a fourth season.
Is it a logical decision to keep Mike McCarthy as the head coach?
Jerry Jones can be loyal and patient. He gives his coaches every opportunity to succeed. He will even publicly back them when it isn't popular to do so.
The Dallas Cowboys had extremely high hopes when they hired Mike McCarthy in January 2020. NFL pundits viewed the Cowboys as a franchise that is ready to compete for a Super Bowl. Jason Garrett was fired because he could not overcome the playoff hurdle. Mike McCarthy was hired because he had already won a Super Bowl with the Green Bay Packers.
Since the 1995 season, Dallas has failed to win more than one game per postseason appearance. Mike McCarthy should not be blamed for the franchise's previous playoff struggles. But he is now tasked with putting an end to their prolonged Super Bowl drought.
It is probably not the worst idea to retain Mike McCarthy for next season. Firing him will not improve their chances at winning the Super Bowl.