A very rare but legal way to score points in the NFL is via a drop kick field goal. Most people have never heard or thought of such a thing, as it is not a feature in the modern game. It has come back into discussion after an interesting play in Week 14 of the 2022 season.
We saw the New York Giants punter lose control of the ball and kick it after dropping it on the floor. This resulted in the Philadelphia Eagles getting the ball back with very good field position.
It did, however, bring the notion of a drop kick field goal back into discussion. Kicking the ball on the bounce is legal in the NFL, and was on rare occasions used for field goal attempts, point after attempts and kickoffs/onside kicks.
•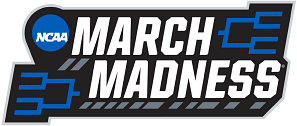 Do other sports use the drop kick? If so, then what other sport does?
The main sport that utilizes the drop kick is rugby, a very popular sport across the globe. Drop-kicks are used primarily to kick field goals and are used in both Rugby League and Rugby Union.
When was the last successful NFL drop kick field goal?
The NFL has seen some drop-kick attempts over the years, with just one being successful since the league's inception. The last and only successful drop kick in the NFL was by Doug Flutie for Bill Belichick's New England Patriots against the Miami Dolphins in the 2006 season. This, however, was for an extra point after a touchdown, rather than a field goal.
So as such, will there be any more drop-kick attempts in the NFL? There may be, but it is unlikely. NFL games are won or lost by fine margins, and offensive coordinators usually avoid high-risk plays. With the league being driven by stats and probabilities, there is very little room for a drop kick field goal.