Tampa Bay Buccaneers quarterback Tom Brady announced his retirement from football via an emotional video posted on his social media accounts. Just a year ago on the same day, Brady announced his retirement after the Buccaneers loss to the Los Angeles Rams. Just over a month later, he "unretired."
This time, however, it seems like he is done playing football. Like last year, not many saw it coming. Instead, everyone was preparing for his big free agency decision.
•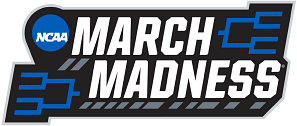 Here's what Tom Brady said in his retirement video:
"Good morning, guys. I'll get to the point right away. I'm retiring, for good. I know the process was a pretty big deal last time, so when I woke up this morning, I figured I just press record, let you guys know first, so I won't be long-winded. I think you only get one super emotional retirement essay, and I used mine up last year."
He added:
"So, I really thank you, guys, so much to every single one of you for supporting me, my family, my friends, my teammates, my competitors ... I could go on forever. There's too many. Thank you, guys, for allowing me to live my absolute dream. I wouldn't change a thing. Love you all."
After the Tampa Bay Buccaneers quarterback announced his retirement, many fans trolled Adam Schefter for his false-alarm announcement last season. Here's how they reacted on social media:
Although this is the second time that Brady has announced his retirement, it still feels very odd that he won't continue playing. Everyone was looking forward to his next adventure on a new team. Unfortunately, it will only be off the field.
---
Tom Brady's retirement will change many teams' plans
Tom Brady's sudden retirement will force multiple teams that were interested in signing to change their offseason plans. The Las Vegas Raiders were rumored to be his next destination, but now they have to make a new plan quickly.
They have already announced that they will be moving away from Derek Carr. With Brady retiring, the franchise could be forced to draft a quarterback or go after the likes of Jimmy Garoppolo or Aaron Rodgers.
It will be interesting to see what the future holds for both Brady and the franchise that he could have played for next season.
---