Brian Flores spent three seasons as the head coach of the Miami Dolphins and was later hired as the Pittsburgh Steelers linebackers coach this season. Now, Flores could find himself as defensive coordinator for another team in the AFC North. The Cleveland Browns requested permission from the Steelers to interview Flores for their defensive coordinator vacancy.
The day after the NFL regular season ended, the Browns fired Joe Woods after three seasons as their defensive coordinator.
Prior to being hired by the Dolphins as their head coach in 2019, Flores spent 13 seasons with the New England Patriots. He served in many capacities while with the Patriots. This includes four seasons as their safeties coach (2012 - 2015) and three seasons as linebackers coach (2016 - 2018).
•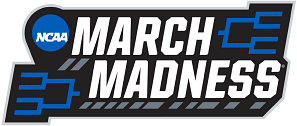 The Steelers linebackers have looked good under Brian Flores this season as the unit accounted for 22.5 of the defense's 40 sacks this season. Alex Highsmith finished sixth in the NFL this season with 14.5 sacks. Flores could now find himself in charge of a Browns defense that struggled a bit this season.
---
How can Brian Flores help the Browns defense as their defensive coordinator?
Flores brings years of experience working under defensive guru and Patriots head coach Bill Belichick. One of the areas the Cleveland Browns struggled in was getting to the quarterback. The Browns defense had just 24 sacks this season, tied for the fifth-fewest in the NFL. What's more, only 5.5 of those sacks came from the linebacker position.
Another area was their run defense. They allowed 135.2 yards rushing per game (25th in the NFL this season) and 22 touchdowns (tied for the third-most in the NFL this season).
There are bright spots on the Browns defense that Flores can work with in safety Grant Delpit, cornerback Denzel Ward, and defensive end Myles Garrett. Delpit led the team in interceptions with four and Ward tied for first on the team with 15 passes defended. Garrett finished with 16 sacks, tied for the second-most in the league this season.
Let's see if Brian Flores gets a chance to be a defensive coordinator for the first time in the NFL next season with the Browns.
Edited by Nicolaas Ackermann