NFL insider Albert Breer has spilled the beans on why the NFL has punished the New England Patriots for OTA violations.
The Patriots will lose two days of scheduled organized team activities for the following reasons: From the National Football League's letter to the Patriots. Here are the details that explain why the Patriots were docked some OTAs postseason.
• The New England Patriots distributed a 4-hour sked to offensive players, starting at 7:30 am.
•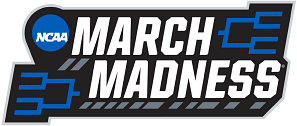 • A similar sked was distributed to defensive players, with a 9 am start time.
• Notice of workshops set for 7:10 (for the Offense) and 8:40 (for Defense) was posted outside the team locker room.
National Football League rules state that only four hours each day can come at the team's direction during that phase of the offseason program. The schedule given to players did not have any such notice of the workshops on them (only a corkboard outside the locker room did).
The violations occurred on May 1, May 2, and May 4, 2023.
Furthermore, the NFL Players Association is said to have had a representative in Foxboro doing regular off-season surveillance, and the New England Patriots were warned about it. Even after being warned to refrain from such activities, it happened again in the following days, and the penalty was imposed. Since then, the Patriots have accepted their punishment.
Is this the First Time the New England Patriots have lost workouts for violations?
Yes, it is indeed the first time the Patriots have lost OTAs due to violations of league policy.
In recent years, several franchises have been punished for failing to follow off-season rules. Such teams include the Dallas Cowboys, Chicago Bears, Washington Commanders, Houston Texans, 49ers, Jacksonville Jaguars, Baltimore Ravens, and Seattle Seahawks, who have been punished for offseason violations since 2016. The Patriots have now suffered the ignominy of being added to the unsavory list.
Do the New England Patriots have Primetime Games in 2023?
Yes, the New England Patriots have four primetime games ahead of the upcoming NFL season.
These games are:
Week 2: SNF vs. Miami Dolphins
Week 14: TNF @ Pittsburgh Steelers
Week 15: MNF vs. Kansas City Chiefs
Week 16: SNF @ Denver Broncos
The Patriots will be up against formidable opposition in their Primetime Games, and their fans will be hoping that Bill Belichick conjures up some magic to avoid them missing the postseason for the third time in four seasons since Tom Brady left the franchise.