The New York Giants and the Arizona Cardinals are both not going to participate in the 2017 postseason and they are both just playing for pride at this point. The Arizona Cardinals shutout the New York Giants 23-0.
For the sixth time this season, the New York Giants have scored 10 points or fewer in a game. This is the first time since week six of the 2014 season that the New York Giants were shutout 27-0.
The Giants offence has been horrendous all season long. The offensive line is a joke and Eli Manning wasn't exactly sharp today either. He completed 27-of-45 passes for 263 yards and two interceptions. Is the offensive line maybe why the Giants don't want to activate Davis Webb? I think they should give him a look next week, but the odds are they won't do it.
•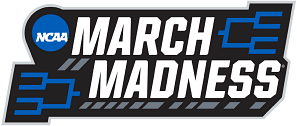 Rhett Ellison was the Giants leading receiver today with four receptions for 60 yards. When Ellison is the Giants leading receiver, it just tells you how bad the Giants season has been. Ellison can catch the ball which is nice, but he shouldn't be the teams leading receiver in a game.
Once again the Giants weren't able to run the ball effectively. Wayne Gallman Jr. was the Giants leading rusher with 18 yards on 10 carries. He did catch five passes for 45 yards receiving though. As a team though, the Giants rushed 20 times for a total of 43 yards.
Even the Giants offensive line was bad, give credit to the Cardinals defensive unit in stopping the run. They also sacked Manning twice. The defence also scored a touchdown in the fourth quarter. Kareem Martin forced a fumble and Robert Nkemdiche returned it 21 yards for a touchdown.
Drew Stanton had a solid game for the Cardinals offence. He completed 20-of-34 passes for 209 yards two touchdowns and two interceptions. Larry Fitzgerald abused the Giants secondary all game long. He caught nine passes for 119 yards receiving and a touchdown. Will next week be his last career game or will he continue playing?
John Brown had the other touchdown for the Cardinals on a 15-yard reception in the third quarter. He caught two passes for 28 yards receiving and a touchdown.
The New York Giants will host the Washington Redskins (7-8) in the season finale next Sunday and the Arizona Cardinals will go on the road against the Seattle Seahawks (9-6) in the season finale next Sunday and they will try to spoil Seattle's playoff chances.