DeAndre Hopkins has been a favorite of New England Patriots head coach Bill Belichick for years, who may feel even more pressured to sign the wide receiver now that the Arizona Cardinals have released him.
Since entering the league, Hopkins has consistently ranked among the elite players in the position. If he joins a suitable squad before the 2023 season, he is in an ideal spot to keep doing so.
Hopkins will shortly turn 31 years old, yet signing him as a free agent would still be considered valuable because players of his quality are rarely available.
•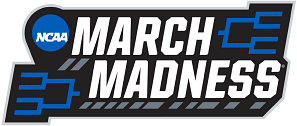 The Patriots remain the team with the most money available for spending in AFC East following free agency and the NFL Draft. The Patriots still have $12,391,960 in cap space, according to OverTheCap. Hopkins won't be an inexpensive addition to any team, so they may need to add extra salary cap space to make room for him.
In one of the most disproportionate deals in recent memory, DeAndre Hopkins was moved to Arizona for a second-round selection and running back David Johnson. According to many, Hopkins was worth considerably more than the team spent.
DeAndre Hopkins was suspended for the start of the season in 2022 after using performance-enhancing drugs which are in violation of league rules. Still, he made a strong comeback against the New Orleans Saints in Week 7. Hopkins caught 10 of his 14 targets for 103 yards.
With 64 receptions for 717 yards and three scores recorded in the season, Hopkins may join JuJu Smith-Schuster in New England. Smith-Schuster signed a three-year, $25 million contract to join the team.
Prior to playing the last three seasons for the Cardinals, Hopkins began his career with the Houston Texans. He was a Pro Bowler in his first season with the Cardinals, but over the past two years, injuries and a suspension prevented him from playing more than 19 games.
DeAndre Hopkins cut by the Arizona Cardinals to free up cap space
After failing to find an agreement to trade throughout the offseason, the Cardinals released DeAndre Hopkins on Friday to comply with the salary cap.
His dead money cap hit is $22.6 million. He won't be on the roster for the Cardinals in 2024.
When fit, Hopkins remains one of the best receivers in the NFL and can be signed by any team. His 11,298 receiving yards in his career place him 36th all-time in the league.
DeAndre Hopkins is now free to sign with any team he wants after being released. Hopkins signed an extension with the Cardinals in 2020, and the final two years of that contract have cap figures of $29,988,890 in 2023 and $25,453,886 in 2024. Arizona will save $8,911,114 in cap space while eating $21,077,776 in the dead cap as a result of Hopkins' release.