The New England Patriots face a significant question mark surrounding their quarterback, Mac Jones, as they determine whether he is their long-term franchise quarterback.
After an exciting rookie year that included a Pro Bowl appearance and a playoff berth, Jones encountered significant struggles during the 2022 season. Changes in the coaching staff and a lack of quality wide receivers contributed to a substantial drop in his performance in 2023.
Despite his challenges, Jones is slated to be the Patriots' starting quarterback for the upcoming season. However, trade rumors have emerged, with the Tennessee Titans' quarterback, Ryan Tannehill, being discussed as a potential option for New England. However, fans have made it clear that they are not in favor of this idea.
•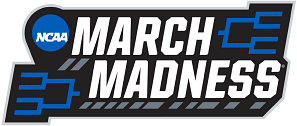 Belichick and Mac Jones had some problems in 2022
As the Patriots and Jones move forward together in 2023, it has become evident that there has been some underlying drama between the quarterback and head coach Bill Belichick over the past year. Jones sought outside help from Alabama, which did not sit well with Belichick.
However, the hiring of Bill O'Brien as the new offensive coordinator has alleviated some of the tensions, given his prior relationships with both Jones and Belichick from their respective roles in New England and Alabama.
Can the Patriots trade Mac Jones if he doesn't play well in 2023?
While there have been discussions about the possibility of trading Jones if he does not perform well in 2023, it is unlikely due to the financial aspects involved. Trading Jones does not make sense from a financial standpoint, considering his contract will cost the Patriots less than $10 million over the next two years, which is relatively low compared to regular rookie contracts, especially for top picks.
Jones still has two guaranteed years remaining on his contract, and the Patriots hold the option to activate a fifth year due to his first-round draft status. His cap hits for 2023 and 2024 are $4.25 million and $4.9 million, respectively.