The Indianapolis Colts selected Peyton Manning, a quarterback who attended the University of Tennessee, as their first pick in the 1998 NFL Draft. He won two Super Bowls and earned victories against each of the 32 NFL teams during his historic 18-year stint as the starting quarterback for the Indianapolis Colts and Denver Broncos.
Manning played in four Super Bowls. He guided his team to a win over the Chicago Bears in the Super Bowl after the 2006 regular season, earning him the MVP award.
Manning guided Indy to the 2009 AFC Championship and the Super Bowl that season. His second time playing in the big game was in Super Bowl XLIV, which took place in 2010 and saw the New Orleans Saints beat the Indianapolis Colts 31-7.
•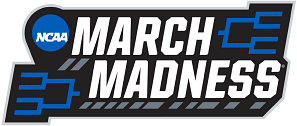 In Super Bowl XLVIII in 2014, a renowned Seattle Seahawks defensive unit outplayed the Denver Broncos. Just before he retired, Peyton Manning won his second Super Bowl in 2016. He outplayed the Carolina Panthers while representing the Denver Broncos, winning 24-10. Given that it was both his 200th and final win, the triumph was noteworthy for his legacy.
At age 40, Manning was the oldest starter in that position to take part in and be victorious in a Super Bowl. Peyton Manning has two Super Bowl victories and two Super Bowl defeats.
After 18 NFL campaigns, two Super Bowl victories, five MVP honors, and numerous other NFL milestones, Peyton Manning announced his retirement. His accomplishments and milestones lend credence to the fact that he's among the greatest ever.
Peyton Manning is among the greatest quarterbacks in NFL history
Peyton Manning grew up playing football and was heavily involved with it. His father, Archie Manning, was the New Orleans Saints' famous quarterback. Eli, his younger brother, was an NFL quarterback who won Super Bowls XLII and XLVI with the New York Giants.
His popularity as a promotional showman skyrocketed due to his popularity as a terrific player on the field and his generous nature. Both the College Football Hall of Fame and the Professional Football Hall of Fame enshrined Manning in 2017 and 2021.
Manning has a lot of NFL marks; among them are the most MVPs. He was the first to reach more than one Super Bowl with different teams. The Louisiana native has passed for 539 touchdowns throughout his career with two separate teams, ranking third all-time. Only Drew Brees and Tom Brady have more touchdown passes in their careers.
After winning the Super Bowl with the Broncos, Peyton announced his retirement, concluding with 14 Pro Bowl selections and seven places on the All-Pro First Team.