The Las Vegas Raiders are almost certainly moving on from Derek Carr, but could Tom Brady be his replacement? Following a disappointing season, the Raiders benched Carr in favor of Jarrett Stidham and are all but assured of moving Carr elsewhere.
Brady is one of the biggest names in the upcoming free agent class and one NFL insider says the Raiders are all-in on the seven-time Super Bowl winner.
•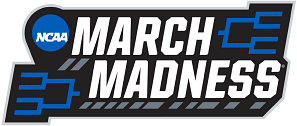 According to Albert Breer, the Raiders are looking at adding the 45-year-old star:
"I can tell you, unequivocally, it is a fact. The Raiders are looking into signing Tom Brady."
The Raiders boast a few attractive things. For starters, Brady would be able to reunite with his longtime coordinator in Josh McDaniels, who is now the Raiders' head coach.
He's also probably never played with a receiver as talented as Davante Adams. This is even after linking up with Mike Evans and Chris Godwin on the Tampa Bay Buccaneers.
The Raiders also feature a solid offensive line and other good weapons in Hunter Renfrow and Darren Waller. Should they re-sign Josh Jacobs, they'd feature a deep offense in need of just one thing: a quarterback.
There will be plenty of suitors for the legendary quarterback, but the Raiders are the first team officially linked to him in his upcoming free agency. The season is over for the Raiders, but Brady has at least one more game against the Dallas Cowboys in the Wild Card round of the NFC playoffs.
---
Odds for Tom Brady's next team: Can the Raiders pull off the signing?
Tom Brady's contract with the Tampa Bay Buccaneers ends when their season does and he will enter free agency again. Assuming he doesn't return to Tampa Bay (a reality growing more likely with every passing day), he will have plenty of suitors.
Right now, the San Francisco 49ers are the favorites, but the Raiders are in the hunt, per GamblingSites:
49ers +200
New England Patriots +275
Buccaneers +450
Retirement +650
Raiders +1000
Miami Dolphins +1400
Retirement is always an option, especially after he retired last offseason. The Raiders seem to have their work cut out for them, but they are reportedly intent on landing their man.
Edited by Zachary Roberts