Elite quarterbacks rule the NFL, and a franchise's potential is shaped mainly around its quarterback's quality.
Over the years, we have seen an array of quality quarterbacks in the league, with one common denominator: the height of such quarterbacks, with the most elite athletes coming in at well over six feet tall. We have legends such as Peyton Manning, Big Ben, and Brett Favre as handy examples of the advantages of having a giant quarterback calling the shots.
So why is a tall quarterback an advantage? Well, tall quarterbacks find it significantly easier to see over defenses. Hence, they can sling the ball way easier over blockers. On the other hand, a short quarterback is likelier to be blocked in coverage and miss exquisite routes run by wide receivers.
•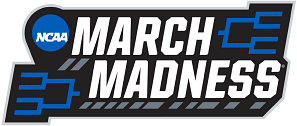 That said, let's look at the five tallest quarterbacks in the NFL today.
5. Trevor Lawrence, Jacksonville Jaguars: 6'6"
Trevor Lawrence is arguably one of the greatest amateur quarterbacks in history. The current Jacksonville Jaguars shot caller is slowly looking like he can establish himself well in the NFL. Lawrence is in the middle of his second season as a Pro and has improved his stats.
One of Lawrence's most prominent talents is his quarterback vision, and at 6'6", it is no surprise that he towers over most blockers and defenders. That, coupled with his trim physique, helps him scramble away from over-enthusiastic defenders and sling highlight reel-worthy passes to his wideouts and tight ends.
4. Justin Herbert, Los Angeles Chargers: 6'6"
Another young stud, Justin Herbert, calls the shots at the Los Angeles Chargers. The 6'6" quarterback plays with a poise that should be alien to someone his age. Herbert is known to be one of the best passers in the league, with a football IQ that regularly shines through.
One thing that commentators seem to ignore praising is his height and solid frame, a combination that is a nightmare for pass rushers all around the league. Justin Herbert might not be the best in the league or as good as other young quarterbacks, but he sure knows how to ridicule and threaten a defense. He's currently on his way to another 4,000+ plus passing season; perhaps, a playoff berth lies ahead.
3. Nick Foles, Chicago Bears: 6'6"
Will the real Nick Foles stand up? That's what Chicago Bears fans have been crying out for. The NFL legend had one of the more storied careers in the last decade, so it is quite unfortunate that he is going out as a backup for Justin Fields.
However, Foles is past his prime and even a little privileged to still be on an NFL roster. However, eidetic NFL fans will remember when a young, fresh-faced, and super-active Nick Foles terrorized the NFL with his 6'6" lean frame. But gone are those days, as we have entered the dawn of hybrid system quarterbacks.
2. Jacob Eason, Seattle Seahawks: 6'6"
There is nothing much to be said about Jacob Eason other than that he is a backup to one of the coldest quarterbacks in the NFL today, Jimmy Garoppolo. However, it will be a good idea to see the giant quarterback take a few snaps in garbage time of a San Francisco 49ers blowout win. Hopefully, we will get one soon to see a 6'6" Jacob Eason feast over a helpless defense.
1. Mike Glennon, New York Giants: 6'7"
The tallest quarterback in the NFL is none other than former New York Giants backup quarterback Mike Glennon, a year eight Pro more famous for his height than anything else. Glennon is currently a free agent after the New York Giants released him.
Glennon has a 6-24 record over his eight-year career, and the 6'7" quarterback could never carry a franchise on his back. If he did, his height and size would have been a problem for rival teams.