The Los Angeles Chargers are 0-2 and head coach Brandon Staley could be on the hot seat. Four-time Super Bowl champion Rob Gronkowski discussed the upcoming game between the Los Angeles Chargers and the Minnesota Vikings. Both teams have started their seasons with 0-2 records.
On the "Up and Adams" morning show, Gronkowski said that whichever team loses, could be in for a coaching change. Gronk said that there is no coming back from a 0-3 start in the National Football League.
"Whoever loses this game there will be some serious change in the organization eventually over the next few weeks, if the Chargers lose head coach Brandon Staley will be gone. He will be fired, I don't know if they'll be fired this week or next week, but he'll eventually be fired this year. If he starts on three because you're not coming back from an 0-3 start in the NFL. There's just too much competition."
•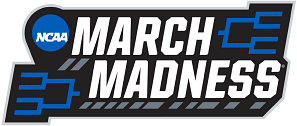 The former NFL tight end feels that the Los Angeles Chargers could part ways and make a coaching change if he can't get a win in Week 3. This is not the first time that Staley's job status has made headlines.
After the Chargers loss to the Jacksonville Jaguars in the Wild Card round, Staley was considered to be on the hot seat then as well. However, with both teams still looking for their first win this season, it could come down to who wants it more.
Brandon Staley loses his cool with reporters as Chargers drop to 0-2 record
Rumors are swirling that Los Angeles Chargers head coach Brandon Staley may be out if he can't turn things around. Staley himself, appears to be just as frustrated as the fans are.
After the Chargers 27-24 loss to the Tennessee Titans, he was asked by reporters if last season's playoff loss had carried over. Staley was not happy about the question and lost his cool with reporters.
"I'm not worried about the Jacksonville loss. The Jacksonville loss hasn't carried on to this season whatsoever. If you've seen our training camp, or you've seen the way we've played in the first two games it hasn't had an impact on our team whatsoever. Our team is connected, our team has played its heart out in two games and we've lost two tough games but it has nothing to do with the Jacksonville game."
Staley insisted that the playoff loss to the Jaguars wasn't the team's issue this season. The Chargers signed quarterback Justin Herbert to a lucrative contract extension this offseason.
If Brandon Staley can't get the team on the right track, the organization may lose patience, and his job will be at stake.