While Russell Wilson and the Denver Broncos recently got a new coach, Kyler Murray and the Arizona Cardinals are waiting for someone to replace Kliff Kingsbury. It seems the biggest stumbling block in the process is the quarterback himself.
With his new $230.5 million contract, the Cardinals seem to be stuck with their quarterback for the next four seasons. While that may be an unfair characterization of Murray's abilities, some coaches seem to be seeing it that way.
It was earlier revealed that the contract initially has a 'study clause' that mandates the quarterback having to study film for a designated amount of time, which was unprecedented in league history. That may have raised doubts about Murray's sincerity in playing the position.
•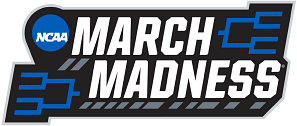 Others will also look at his record in the NFL. Since coming into the league, Murray has an overall losing record; his only winning season was in 2021, where he finished 11-6. Having made to the playoffs, the Cardinals lost in their very first playoff game against eventual Super Bowl winners, the Los Angeles Rams.
So, with doubts about his attitude and his record not standing out, there's always a consternation about coaches taking on the job. The other coaches who have been hired this cycle are in a different situation.
DeMeco Ryans and Frank Reich are going to teams where the quarterback is a problem area that the coach is free to fix. Sean Payton will inherit Russell Wilson at the Denver Broncos, who albeit being terrible last year, is a Super Bowl-winning quarterback.
The Cardinals cannot offer any such flexibility to the coach, though. Neither is Kyler Murray a proven quarterback with a winning pedigree, nor is his contract situation such that the coach can come and move him on if they do not like him.
---
Which coaches are willing to take on Kyler Murray at Arizona Cardinals?
Former Miami coach Brian Flores is considered to be the frontrunner for the job. However, he reportedly did not have an easy relationship with Tua Tagovailoa in Miami, and it remains to be seen if he can do so with Kyler Murray. Additionally, he's part of a lawsuit against the league that might complicate his chances.
Coordinators like Mike Kafka, Lou Anuramo and Brian Callahan are also in the running, with Kafka getting special praise for helping Daniel Jones with the New York Giants this year. Aaron Glenn and Ejiro Evero are also thought to still be on the Cardinals' radar.