Brock Purdy will be the San Francisco 49ers' starting quarterback against the Philadelphia Eagles tonight. The late-round draft pick has been phenomenal all season after he had to step in for the injured Trey Lance and Jimmy Garoppolo.
The Iowa State University alum started the season as "Mr. Irrelevant," being the last pick of the 2022 NFL Draft. However, he has been nowhere close to that moniker, as he has steadied what looked like a sinking ship in San Francisco.
In the meantime, Garoppolo and Lance would be watching from the bench, as the rookie quarterback is just a win away from leading the 49ers to a Super Bowl game. This is astonishing, considering where he came from and how low he was in the original depth chart entering the season.
•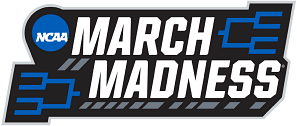 How has Brock Purdy performed this season?
Brock Purdy has been nothing short of sensational this season, with the rookie quarterback drawing comparisons to Tom Brady. Purdy has morphed into a leader for the 49ers, as he isn't scared to tell seasoned veterans to "shut up" and dial in for the play. Purdy will be gunning for a Super Bowl berth and the distinction of being the first-ever rookie quarterback to lead a team to the big game.
He has been great during the season, even though he had to begin the year behind Lance and Garoppolo. He put up a regular season stat line of 1,374 passing yards, 13 touchdowns, and four interceptions in nine games.
How did Jimmy Garoppolo perform this season?
Jimmy Garoppolo started the season as the San Francisco 49ers' second-string quarterback behind Trey Lance. It must have been a bitter pill for the seasoned veteran, but he kept his head down and accepted his fate.
However, that changed after less than a game, with Lance being ruled out for the season following an ankle injury in Week 1. That was all the inspiration Garoppolo needed, as the former Patriots' backup quarterback had a career season. He was firing at all cylinders before getting injured in a game against the Miami Dolphins.
Garoppolo put up a stat line of 2,437 passing yards, 16 touchdowns, and four interceptions in 11 games. If his side makes it to the Super Bowl, he will hope to participate in the game.
How did Trey Lance perform this season?
Trey Lance came into the season as QB1 for the San Francisco 49ers in just his second season in the NFL. Unfortunately for the North Dakota State University alum, he suffered an ankle injury in Week 1. The damage turned out to be season-ending, and he hasn't played a single snap since.
To make matters worse, all indications point to the 49ers using Brock Purdy as their franchise quarterback from next season onwards. That means Lance may have to find a new team after just his third season in the NFL.