Sarah Thomas would make history in the 2015 NFL Season when she became the first female referee that was hired by the NFL full-time. Although Sarah wasn't the first female to ref an NFL game. She is the first female ref to be hired on as a full-time official.
Before becoming a full-time ref she would officiate the New Orleans Saints training camp practices. By doing this Sean Payton would give her great reviews on the tremendous job she had done. Sean Payton would tell ESPN that
"She (Sarah Thomas) was going to do well. We've watched her grow, and she's gonna be outstanding. She's got the right demeanor; she's sharp."
•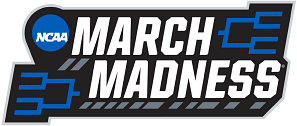 Since joining the NFL officiating crew full-time Sarah Thomas has moved up the ladder becoming the head linesman. She made the move from line judge to head linesman in 2017. Thomas would play college basketball at the University of Mobile before attending a meeting for individuals who want to become NFL officials.
Sarah Thomas was the first woman to officiate a major college football game in 2007 when she officiated the Memphis vs Jacksonville State game. She would later officiate the Little Caesars Pizza Bowl between Marshall and Ohio. Thomas made it into the NFL by becoming one of 21 officials that were selected out of the NFL's officiating development program.
---
How much does Sarah Thomas make annually as a full-time NFL official
Sarah Thomas is a Professional NFL Referee and she falls under that category when it comes to annual earnings. Full-time contracted NFL officials make between $4,000-$5,000 per game. If they were to officiate in the playoffs of the Super Bowl they would make $10,000 per game.
Sarah Thomas is the highest paid female referee bringing in close to $250,000 per year as an NFL official. Which is a lot more than the average Female NFL Referee. The average annual salary for a female NFL official is $75,000 a year.
With hard work and defeating the odds, Sarah Thomas is now one of the top NFL officials in a predominantly male profession. It is amazing how she has started from the bottom and worked her way up to the top. She is a true inspiration to all females who have a passion for the game of football.
Sarah Thomas made history and continues to make it every time she steps on a NFL field on Sundays. She has shown that even when all the odds are stacked against her she can prevail.
---
Also read: How much does an NFL referee make?