The Sean Payton era began with the Denver Broncos. The head coach was officially introduced at a press conference on Monday, taking over from Nathaniel Hackett following an uninspiring year.
For Payton, the main mission is clear: he has to fix star quarterback Russell Wilson following a poor start to his stint in Denver. The quarterback struggled to replicate his excellent form from Seattle and was one of the biggest disappointments of the season.
While Payton knows the magnitude of the job, he has made it clear that Wilson will be up to the same standards as other players. It was reported that the quarterback was allowed to have his personal staff inside the building, but the head coach will not allow this to happen during his reign.
•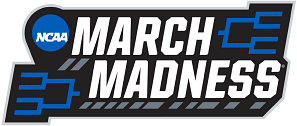 "That's foreign to me. That's not going to take place here. I'm unfamiliar with it, but our staff will be here, our players will be here and that'll be it."
Payton has earned more than enough respect in the league throughout his 15-year stint with the New Orleans Saints, so it's not like he's fighting his quarterback by sending his personal staff out of the building. Payton knows how to win, and he knows how messed up the offense was during the 2022 season.
To make things right, some uncomfortable things need to change. Keeping Wilson on his toes is a good way to start, no matter his salary or how much the Broncos traded for him.
How did the Broncos hired Sean Payton?
They had to make an enormous deal with the New Orleans Saints to get the head coach's rights. He was still tied to his former organization, even though he walked away from the job after the 2021 season.
The Broncos sent a 2023 first-round pick (from San Francisco via Miami) and a second-round pick from the 2024 NFL Draft. His salary is also one of the highest in the league, although it's unclear whether another coach earns more than him - head coaches' salaries do not count against the salary cap.
He was the head coach of the Saints from 2006 to 2021, except for the 2012 season when he was suspended from the league. He had a fantastic partnership with quarterback Drew Brees and they won a Super Bowl together in 2009, also reaching the NFC Championship Game in 2006 and 2018.