Micah Parsons recently found himself in a situation where his innocent comment ended up being perceived as controversial, according to Skip Bayless on his show, The Undisputed, on Fox Sports.
During a discussion about the Dallas Cowboys' defense, Parsons praised his teammates by drawing a comparison to the Baltimore Ravens' excellent defense in 2000.
Micah: I think that was the difference between that Ray Lewis team [the 2000 Ravens]. You know, they all came back and said "they can't score, they can't win". So I'm hoping you got one of those special teams this year.
•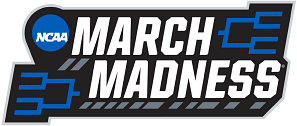 However, Skip Bayless interpreted Parsons' comment as a subtle jab at his quarterback, Dak Prescott. He drew a parallel to Trent Dilfer, the Ravens' quarterback in 2000, who wasn't considered exceptional but still won a Super Bowl ring with the help of his dominant defense.
Skip: All right, so the problem with this statement is that Micah took an unintentional shot at his quarterback because he's basically saying "who cares what our quarterback does, because the other team can't score anyway." So he is sort of equating Dak to Trent Dilfer, who became your quarterback. It wasn't always bad that year, no - he went seven and one in his starts.
Is Dak Prescott a bad quarterback? Will the Cowboys re-sign him?
Prescott is entering the third season on a four-year, $160 contract he signed before the 2021 season. He has a base salary of $31 million for 2023 while holding a cap hit of $49.1 million, which is the highest on the Cowboys' roster and the third-highest in the entire league for 2023.
Back in February, Jones' stance was clear.
"We've got to have a plan to ultimately extend Dak," Stephen Jones said.
While some fans may have concerns about Dak Prescott's performance, it's important to recognize that he is a talented quarterback. It is possible to critique Prescott's performance while still acknowledging his overall skill and contribution.
Comparing Prescott to Dilfer, who was not considered an outstanding quarterback, is seen as unfair and an insult to Prescott's abilities. Although Dilfer has a Super Bowl ring to his name, his overall career is not highly regarded. Therefore, the comparison does not accurately represent Prescott's talent.
Why is Micah Parsons changing positions?
Parsons was a hybrid linebacker and EDGE for the past two seasons, but as he's becoming a full pass rusher for the Cowboys, he's going to have more opportunities to make an impact in games.