The Dallas Cowboys played quite well last season, but like every campaign, they could not make it to the NFC Championship Game. They lost to the San Francisco 49ers in the playoffs, as their offense wasn't able to complement their outstanding defense.
Dak Prescott will be under immense pressure next season as there is a sense around the league that the franchise might be forced to make tough decisions if they don't have a successful 2023 season.
Last season, the Cowboys failed to win the division and finished with a record of 12-5. They showed flashes of excellence but disappointed in big games. It will be interesting to see how they will perform this upcoming season, as they have improved their roster in the offseason.
•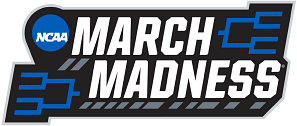 ---
Dallas Cowboys Schedule 2023 and Opponents:
Also read: New York Jets Schedule 2023: Dates, Time, Tv, Schedule, Opponents, and more
---
Dallas Cowboys Home Schedule 2023:
---
Dallas Cowboys Away Schedule 2023:
The Cowboys will face the likes of the San Francisco 49ers and the Los Angeles Chargers away from home next season.
Edited by Abhimanyu Chaudhary