The 2023 NFL Super Bowl is a mere couple of weeks away, with the final four teams being the Kansas City Chiefs, Cincinnati Bengals, San Francisco 49ers and the Philadelphia Eagles.
The Super Bowl is more than a football spectacle. It doubles as an advertiser's dream. The game has one of the biggest global pulls. We will tell you why in this piece.
•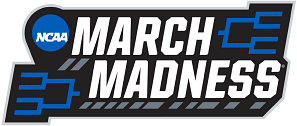 Which companies have secured a Super Bowl ad in 2023?
As of the time of writing, the following companies have punched their tickets to airing ads:
· Doritos
· Molson Coors
· Heineken
· Popcorners
· Hellman's
· M&M's
· Downy
· Rémy Cointreau
· Booking.com
· Pepsi
· Coca-Cola
· Toyota
· BMW
· Kia
· General Motors
· Meta
· Diageo
· CarMax, Carvana, Vroom
· Fanduel
· TurboTax
· Avocados From Mexico
· DraftKings
The above companies have acted fast to secure a prime advertising slot. It remains to be seen how long these ads will be and who will feature in them. However, the important thing is that they will air on that crucial day and most certainly reap the benefits of the placements.
Why is securing a Super Bowl ad such a big deal?
The Super Bowl frequently ranks as the United States' most-watched broadcast and is known for being one of the most singular sporting events in the world. Fans tune in to watch their favorite players play. Over time, they stick around to admire the most creative ads. That's the value of an awesome ad, as it could elevate a brand or company.
What's more, it has been reported that many viewers watch the Super Bowl primarily for commercials. In 2010, Nielsen reported that 51% of viewers enjoy the commercials more than the game. As such, halftime at the Bowl is a momentous occasion for top-notch brands in the USA and other countries. That's why companies pay millions of dollars to get featured in the broadcast, and that's why they will keep paying more as the years go by.
What company is the largest Super Bowl advertiser of all time?
Many companies have spent millions and 10s of millions on Super Bowl ads over the years. The reason is that they make profits, and there's always an impetus to purchase an annual slot. However, the title of the largest advertiser in Super Bowl history goes to Budweiser.
Over the years, Budweiser has spent a staggering $470.5 million on Super Bowl commercials since the first event in 1967. While Budweiser didn't air an ad in 2021, it resumed regular service in 2022. As such, you can expect them to purchase a prime slot for 2023, as the Budweiser brand doesn't joke around with the Super Bowl.
Edited by Joseph Schiefelbein