Super Bowl XIII (13) was played on January 21, 1979, at the Orange Bowl in Miami, Florida. The Pittsburgh Steelers were the AFC champions and they faced off against NFC winners, the Dallas Cowboys.
The Steelers had a very strong regular season, finishing with a record of 14-2. They easily won their division and then defeated the Denver Broncos and Houston Oilers in the playoffs to advance to the Super Bowl.
Quarterback Terry Bradshaw led the team with his strong arm and steady leadership, and the Steelers' defense was one of the best in the league.
•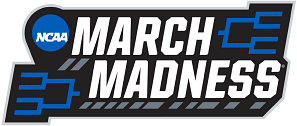 The Cowboys also had a successful regular season, finishing with a record of 12-4. They won their division and then defeated the Atlanta Falcons and the Los Angeles Rams in the playoffs to book their Super Bowl ticket. Quarterback Roger Staubach was the leader of the team's high-powered offense, and the defense was also solid.
The game was a close, hard-fought battle, with both teams trading leads throughout. In the end, the Steelers emerged victorious with a score of 35-31. Bradshaw was named the Super Bowl MVP after throwing for 318 yards and four touchdowns. The win marked the Steelers' third Super Bowl victory in six years and solidified their status as one of the greatest teams in NFL history.
Overall, it was a great game that featured two talented teams going head-to-head. The game itself was a thrilling, back-and-forth affair that came down to the wire. This was also the only time that each team in the Super Bowl had a starting quarterback who had won two rings previously.
Cowboys take revenge on Steelers in Super Bowl 30
In early 1996 the Dallas Cowboys had the opportunity to settle an old score against the Pittsburgh Steelers. The two sides faced off in the Super Bowl and this time the Cowboys were triumphant.
Dallas finished the season 12-4 and were making their eighth appearance in the big game. Pittsburgh recorded an 11-5 regular season and were making their fifth Super Bowl appearance.
The Cowboys had a 13-point lead cut by a Pittsburgh touchdown just before halftime. They took control in the third quarter with another touchdown and entered the fourth with a 20-7 lead. The Steelers rallied in the fourth quarter, scoring 10 points, but Larry Brown recorded a pick-six which ended their hopes.
The game ended 27-17 and Dallas came away from Sun Devil Stadium in Tempe, Arizona with their fifth franchise Super Bowl win.