Super Bowl XLI was played on February 4, 2007, at Dolphin Stadium in Miami Gardens, Florida. The Indianapolis Colts, champions of the AFC, faced off against the Chicago Bears, champions of the NFC.
Super Bowl XLI was the first since Super Bowl XXX where both teams had previously won a Super Bowl. The Colts were in their first Super Bowl since Super Bowl V when they were based in Baltimore. Furthermore, Tony Dungy and Lovie Smith became the first African American coaches to lead Super Bowl teams.
The Colts finished the regular season with a record of 12-4. They won their division and then defeated the Kansas City Chiefs, the Baltimore Ravens, and the AFC Championship Game against the New England Patriots to advance to the Super Bowl.
•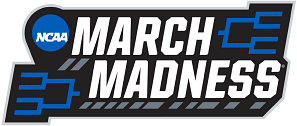 Quarterback Peyton Manning led the team's offense, completing 337 passes for 4,397 yards and 31 touchdowns, and the defense was led by what was largely considered the best pass-rush duo in Dwight Freeney and Robert Mathis.
The Bears also had a successful regular season, finishing with a record of 13-3. They won their division and then defeated the Seattle Seahawks and New Orleans in the NFC Championship Game to advance to Super Bowl XLI.
Quarterback Rex Grossman led the team's offense, completing 224 passes for 2,609 yards and 23 touchdowns, and the defense was solid, led by defensive end Adewale Ogunleye, who recorded 8.5 sacks that season.
---
Peyton Manning seals Super Bowl XLI victory for Colts
Super Bowl XLI was a close, hard-fought battle, with the Colts coming out on top over the last 3 quarters. The defense forced 5 turnovers including an interception that was returned 56 yards for a touchdown by cornerback Kelvin Hayden.
The Colts' offense led by Peyton Manning, who threw for 247 yards and 1 touchdown, and a strong running game, and went on to win by a score of 29-17. Manning was named the Super Bowl MVP after his outstanding performance.The win marked the Colts' first Super Bowl victory since their move to Indianapolis.