Since his retirement from the NFL, Tom Brady has made various investments in professional sports. One of those investments was a partial ownership stake in the WNBA's Las Vegas Aces.
Brady purchased a small chunk in the reigning WNBA championship team that is owned by Raiders owner Mark Davis.
Dr. Jen Welter, who was the first woman to coach in the NFL, believes that Brady's investment will be lucrative. Dr. Welter, who now coaches in the XFL, said that investment in women's sports has a larger return than in men's sports.
•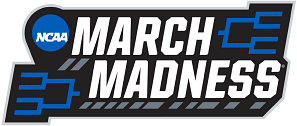 "I think Tom Brady is doing a really good job, first of all, extending his presence in sports by making really smart investments. Really smart people know that women's ROI [Return on Investment] is going to be a lot higher in the long run."- Dr. Jen Welter to PEOPLE magazine
Dr. Welter also said that Brady's ownership of the Aces could act as a catalyst for others. His investment could encourage other professional athletes to invest in women's sports to help their growth.
The Las Vegas Aces franchise is currently worth an approximate $14 million. With the growth of the WNBA in the future, Brady's investment will see a handsome return.
Whereas, Dr. Welter mentioned the Washington Commanders were just sold for $6 billion. The minority owners of that purchase will see less of a return than Tom Brady will with his WNBA team.
Tom Brady responds to rumors that he will sign with the Jets
Since Aaron Rodgers suffered a season-ending Achilles injury, rumors about a possible return by the former quarterback have surfaced.
The seven-time Super Bowl champion quarterback retired for the second time in March. On his weekly "Let's Go" podcast, Brady was asked by Jim Gray if he would return to the NFL.
Jim Gray: "The question everybody has been wondering is: Have the Jets called and are you considering the Jets?"
Tom Brady: "Next question. You already know. I love being with you guys on Mondays and I love what we got going."
Tom Brady didn't confirm or deny whether the New York Jets had called or not. He also didn't say that if they did call, he would turn down the offer. The former NFL quarterback told fellow co-host Jim Gray that he enjoyed working with him every week on the podcast.
The New York Jets have shown faith in quarterback Zach Wilson, but many believe the team could still sign another veteran.