Top 3 Pittsburgh Steelers quarterbacks of all time
Who is the greatest Steelers quarterback ever?
#3 - Kordell Stewart
•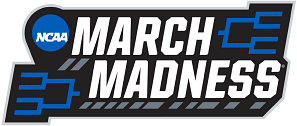 There is a growing trend as to the years in which all these quarterbacks played. Kordell Stewart took over things shortly after O'Donnell's time. Stewart was the starting quarterback for the Steelers in 1995-2002. During his time there, he threw for 13,328 yards, 70 TDs, and 72 INTs. The touchdown to interception ratio returned to a less than prominent ratio.
Stewart did have one of the better records as a quarterback. He helped the Steelers post a 46-29 record while he was the starter. That is better than Brister's 28-29 record and O'Donnell's 32-29 record. Stewart also helped the Steelers get to the playoffs from 1995-2002.
#2 - Terry Bradshaw
Few players are more legendary than Terry Bradshaw. Unlike the already mentioned players, Bradshaw was part of the Steelers from 1970-1983. During that time, he threw for 27,989 yards, 212 TDs, and 210 INTs. His 166.6 yards per game is fourth all-time, and his 107-51-1 record speaks for itself.
Bradshaw's career spanned nearly 15 years, and he achieved four Super Bowl championships, three Pro Bowl nods, and was a two-time touchdown leader in the NFL. Bradshaw is one of the most legendary Steelers of all time.
#1 - Ben Roethlisberger
Terry Bradshaw is one of the most legendary Steelers, but Ben Roethlisberger is currently the most winningest of them all. Big Ben was drafted in 2004 and soon took over for Tommy Maddox. The rest is history. Roethlisberger has gained 63,106 passing yards, 412 TDs, and 207 INTs as of right now. He is a two-time Super Bowl champion, six-time Pro Bowl player, and two-time passing yards leader.
His 162-79-1 record is also one of the best the Steelers have ever had. His 64.4 completion percentage is #1, along with his 258.6 passing yards per game average. Simply put, Big Ben will soon retire, and he will go down as the all-time great for the Steelers, and he will be a first-ballot Hall of Fame inductee and have his name in the Ring of Honor.