Interior offensive linemen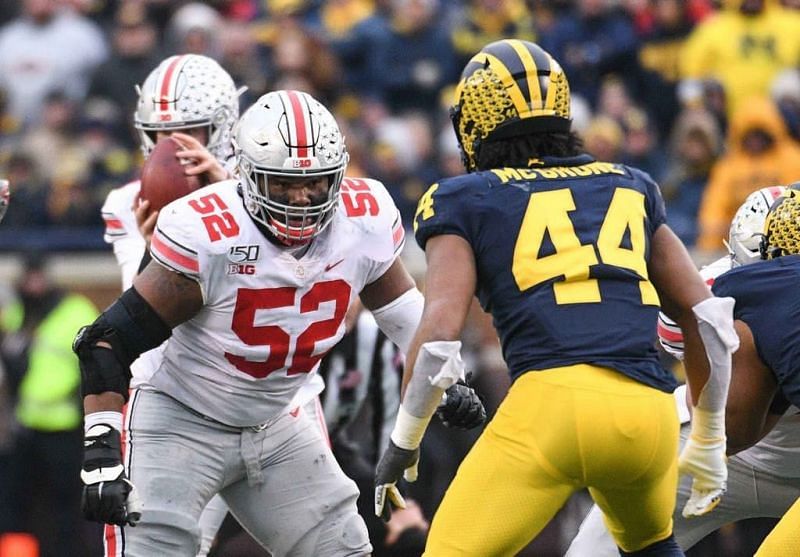 1. Wyatt Davis, Ohio State (G)
•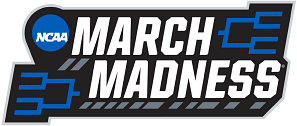 2. Landon Dickerson, Alabama (C)
3. Creed Humphrey, Oklahoma (C)
4. Josh Myers, Ohio State (C)
5. Deonte Brown, Alabama (G)
Just missed the cut: Tyler Linderbaum (C, Iowa), Trey Smith (G, Tennessee) & Trey Hill (C, Georgia)
There is a pretty clear front-runner in this group as well and I don't think anybody wants to get in his way. Davis bullied defenders in the run game and routinely opened big lanes for 2000-yard rusher J.K. Dobbins last season. The Buckeyes mainly run zone, where the backs obviously love to cut upfield behind him, but he can also reach-block and work pushing guys backwards at the second level. The consensus All-American selection in 2019 didn't allow a single sack or hit on his quarterback Justin Fields. Davis' anchor in the pass game will not be broken and he completely negates some of rushes on the interior. He's not super comfortable getting out in space in the screen game or whatever, but within the tackles, nobody moves bodies and protects the integrity of the pocket like this guy.
Behind him I'm going with what could be the next great center from Alabama. At 6'6", 325 pounds, Dickerson is closer to tackle measurements, but he has the thickness of an interior D-linemen. He is a great positional run blocker, who routinely reaches nose tackles one-on-one and does a great job of setting up his guards to take over down-linemen so he can climb up to the linebackers. Dickerson provides a strong anchor in the pass game and his length helps him at picking up stunters and countering twists with his guards, although his pad-level can a bit of an issue at times, in terms of getting underneath big defensive tackles and matching guys laterally. Still, he is the key-piece to great Alabama offensive lines these last couple of years.
Coming from a wrestling background is evident for Humphrey went you watch him on tape. He knows how to get underneath the pads of defenders to gain leverage in the run game or stymy their momentum in pass pro, especially picking up A-gap blitzers. Thanks to how light he is on his feet, he has no issues mirror guys at the line or reaching-blocking 0- and 1-techniques. He also has the mobility to get out in front as a puller and the Sooners use him quite a bit on play-actions and rollouts in that mold. Coming into 2020, Humphrey seemed to be on his to being the highest-drafted center we have seen in years, but he has looked a tad bit slow overall and he looks a little hesitant to shoot up to the second level, while getting caught leaning into some blocks in the run game in general. Baylor's Brayvion Roy in particular gave him some issues in the 2019 Big 12 Championship game.
We get to our second interior O-lineman from the Buckeyes, where I'm looking at the center position. At 6'5", 315 pounds, Myers is a certainly on the tall side and because he is built rather high-hipped, that doesn't allow him to explode out of his stance like some other players at his position might and he gets a little too high in his pass-sets in general, but he brings physicality in the run game and technique and smarts in pass protection. He does a great job scooping up D-linemen on combo-blocks in the Buckeyes' zone run game and his length helps at walling off second-level defenders. Myers is a very active communicator in protections and when he is soloed up, he can stun rushers with a punch off the snap and can hold his ground against big D-tackles in those situations. However, as impressive as the 2019 is, you have to mention that he played in-between two tremendous All-Big Ten guards.
Deonte Brown is another one of my favorites to watch up front. This guy is built like a freaking tank at 6'4", 340 pounds, but he moves so much better than you might expect. I think his pad-level and knee-bend are both excellent and he brings a lot of thump at initial contact, where it is driving defenders vertically or sort securing them with that inside arm on zone plays whilst aiming at the backer already. The Crimson Tide use their left guard as their primary puller in the run game, either kicking out or leading up in the hole. Trying to go through Brown in the pass game is like pushing a five-man sled around by yourself I feel like. There's just not much happening once he engages with a defender, because his base is so strong and his frame blocks out so much space. His one big issue is that if first contact doesn't put him in control, he's not nearly as effective.
Three other guys I want to point out here – Linderbaum transitioned from the defensive line just two years ago and has made the adjustment look smooth, while keeping his low pad-level and urgency off the ball, Smith dealt with blood cot issues early on in his career, but is starting to reach his potential with the physicality he brings to the table and Hill might be a little limited in his movement skills, but his play strength makes up for it.
Check back next week for the defensive players!
Also make sure to check out my detailed recap of the NFL's week 12!