The San Francico 49ers entered the 2022-2023 season with Trey Lance as their starting quarterback.
The second-year quarterback sat behind veteran Jimmy Garoppolo during his rookie season. He took over as the starter this season.
Unfortunately, for Lance, he suffered a season-ending ankle injury in Week 2 versus the Seattle Seahawks.
•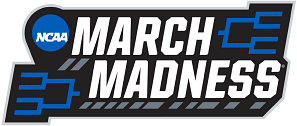 He went 1-1 as the starter and completed 15 out of 31 passing attempts for 194 yards, no touchdowns, and one interception. He recorded 67 rushing yards on 16 carries.
It was revealed today that Lance had a second surgery on his previously injured ankle to remove hardware that was causing irritation, causing a setback.
Jimmy Garoppolo filled in for an injured Trey Lance before he went down with a season-ending injury of his own
When Lance went down with his injury, veteran backup Jimmy Garoppolo took over as the starter.
In 11 games played, Garoppolo has led the Niners to a 7-3 record, and he has led them to the playoffs. He completed 207 out of 308 passing attempts for 2,437 yards, 16 touchdowns, and just four interceptions.
During Week 13's game versus the Miami Dolphins, he suffered a lisfranc injury in his foot with a timetable of a return of 7-8 weeks.
If the 49ers make a deep playoff run, he could return during Conference Championship weekend, if the team doesn't decide to stay with Brock Purdy.
Can Brock Purdy take over as the permanent 49ers quarterback while Trey Lance suffers a setback in his ankle injury?
The 49ers will have some big decisions to make heading into the 2023-2024 season.
The team traded away three first-round draft picks for Trey Lance in the 2021 draft, with expectations of him becoming one of the best quarterbacks in the league.
After he went down, Jimmy G had another good year with the team before he went down with a season-ending injury.
Rookie quarterback Brock Purdy stook over as the team's quarterback when Garoppolo suffered a foot injury versus the Miami Dolphins in Week 13.
Since then, he's been 3-0 as a starter and has recorded 912 passing yards, eight touchdowns, three interceptions, and a rushing touchdown with a passer rating of 103.2.
If Purdy plays well in the last few weeks of the regular season and in the playoffs, he could take over as the starter for the foreseeable future.