It has been eight years since wide receiver Odell Beckham Jr. made one of the greatest catches in the history of the NFL. It was November 23, 2014 at MetLife Stadium. New York Giants quarterback Eli Manning dropped back at the 50 yard line and lobbed a pass downfield and into the end zone.
Odell Beckham Jr. was being covered by Dallas Cowboys defensive back Brandon Carr. As he reached the end zone, OBJ back pedaled and reached one arm into the air. He grabbed the ball out of the air and fell onto his back and into the end zone for a touchdown.
•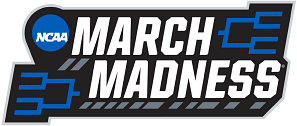 Despite the dynamic one-handed catch made by OBJ, the New York Giants lost to the Dallas Cowboys 31-28 in that game.
Eight years on, it appears that it is still one of the best catches made in the NFL. In the years since, other wide receivers such as Justin Jefferson and Antonio Brown have completed their own one-handed catches. However, the excitement of the original catch has never lost its thrill.
OBJ himself has successfully made one-handed catches since his time with the Giants. Even those spectacular catches haven't made headlines like the first one did.
As athletes, especially wide receivers, get faster and even more athletic, one-handed grabs and dynamic plays have become a regular occurrence. In some ways, it feels like the magic has been lost a little, but when each new catch is made there are always gasps of wonder. In each instance, people are reminded of Beckham Jr.'s catch all those years ago.
Which NFL team will Odell Beckham Jr. sign with?
Wide receiver Odell Beckham Jr. got his first Super Bowl ring in February as the Los Angeles Rams defeated the Cincinnati Bengals at the SoFi Stadium. Beckham unfortunately suffered a torn ACL during the first half of the game and needed to undergo surgery to repair his knee injury.
He has since spent the last few months rehabilitating and as a free agent has been unable to sign with a team until he is back at 100% full health. Now the time has come for the 30 year old wide receiver to make his decision.
After Thanksgiving, he is expected to visit with both the New York Giants and the Dallas Cowboys. The two teams will play each other on Thanksgiving, with many speculating that he will sign with the winner of the game.
The Giants and Cowboys are both 7-3 and have playoff dreams ahead of them. Would a reunion with the New York Giants help both Beckham and the team get back to the top? Or would a big-name wide receiver help the Dallas Cowboys finally break that Super Bowl drought? NFL fans should know soon enough.