Brandon Graham is one of the most-loved players in the Philadelphia Eagles locker room. He has been a franchise member for 13 seasons. The Michigan State University alum recently agreed to a one-year extension to remain on the Super Bowl LVII finalists' roster. This means his 14th season will be spent on familiar grounds.
Graham has an estimated net worth of $32 million, which he earned due to his NFL career, endorsements, and intelligent investment moves. A Philadelphia legend through and through, Graham's forced fumble on New England Patriots quarterback Tom Brady late in Super Bowl LII helped the Eagles seal the franchise's first-ever Super Bowl title.
•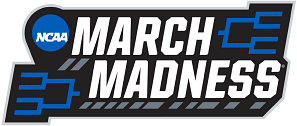 Brandon Graham is set to earn $6,000,000 during the 2023 NFL season, which makes him one of the better-paid defensive ends in the league at his age. He will become an unrestricted free agent in 2024. Graham's contract includes a signing bonus of $2,500,000, and $5,663,000 was restructured for cap flexibility. His contract will result in an $8,163,000 cap hit against the Philadelphia Eagles' cap room. This contract is significantly less than his last one with the Eagles.
How much has Brandon Graham earned in his NFL career?
Brandon Graham has earned $88,755,925 in his NFL career and has been a vital part of some of the best teams in Philadelphia's illustrious history. With his latest renewal, the defensive end could retire as an Eagle. It's going to be an interesting 2023 season in Philly.
Brandon Graham was drafted as the 13th overall pick of the 2010 NFL Draft right out of Michigan State University. Graham earned $16,908,000 during his first five seasons in the NFL. He proved instrumental in making the team a regular postseason threat and became a respected figure in the locker room.
Following completing his first NFL contract, Graham renewed with the Eagles on a four-year deal worth $26,000,000. This contract came with $13,000,000 in guarantees, which served as his sign-on fee. His second contract with the Eagles culminated in a historic Super Bowl victory over the New England Patriots.
His last major contract with the Eagles was signed in 2019. That contract was worth $40,000,000 over three seasons. It also featured a $12,500,000 signing bonus of $13,333,333 in average salary. His contract also included $27,000,000 in total guarantees, $23,500,000 of which was guaranteed at signing.