The San Francisco 49ers no longer have DeMeco Ryans on their payroll. Ryans has returned to Houston to take over as the club's sixth head coach in history.
According to sources cited by ESPN's Adam Schefter, the deal is for six years. Considering that the franchise sacked its head coach three times in as many years— Bill O'Brien in 2020, David Culley in 2021, and Lovie Smith in 2022— the agreement speaks volumes about the organization's faith in Ryans.
•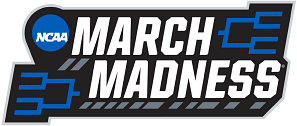 Ryans' tenure with the 49ers drew to a close after their 31-7 defeat to the Philadelphia Eagles in the NFC Championship Game.
As of January 2023, Ryans is reportedly worth an astounding $33 million. While playing for the Houston Texans and Philadelphia Eagles, he earned a salary amounting to $48,920,000.
The Houston Texans originally selected the linebacker in the 2006 NFL Draft and inked a four-year contract worth $4,160,000 with him. The team subsequently offered him a massive six-year deal worth $46,800,000 in 2010. Ryans was later traded to the Philadelphia Eagles in 2012.
He agreed to a two-year extension in 2015, before finally retiring in 2017.
Although DeMeco Ryans' remuneration as San Francisco's defensive coordinator is not known, it is believed that NFL teams offer their defensive coaches anywhere between $3.5 million and $4.5 million annually.
Is the Houston Texans' job a good opportunity for DeMeco Ryans?
The Texans have been in disarray since surrendering a 24-0 advantage to the Kansas City Chiefs in the AFC Divisional game in January 2020. Two months after that game, the team's former coach, Bill O'Brien, dealt DeAndre Hopkins to the Arizona Cardinals. Since then, Houston have experienced a complete collapse.
Despite Houston's poor on-field performances over the last three years, DeMeco Ryans and the supporters have reasons to be positive about the future.
As a rookie in 2022, Dameon Pierce racked up 1,104 yards from scrimmage. Derek Stingley Jr also showed flashes of what he could do despite being surrounded by a porous defense.
Additionally, the Texans will be able to begin their rebuild with two first-round selections in April's NFL Draft (numbers 2 and 12 overall).
DeMeco Ryans has made a name for himself as one of the NFL's top defensive minds and he now has the opportunity to turn around the fortunes of a team in disarray.
Edited by Sidharta Sikdar