The Buffalo Bills had to deal with one more scary sight on the field, with safety Taylor Rapp taken out in an ambulance following a collision with teammate Taron Johnson. The Bills are playing the New York Jets and were leading 16-0 by the time of Rapp's injury.
The game was stopped for a few minutes as the players gathered around Rapp. Fans inside the stadium were silent, with so many remembering the awful situation with Damar Hamlin in January. When entering the ambulance, Rapp was conscious; TV showed the Bills safety moving his hands prior to being taken out of the field.
It's another one of the lists of serious injuries happening to the Buffalo Bills, and of course, after what happened to Hamlin in the previous season, the concerns became even higher. Rapp joined the team during the 2023 free agency after being a second-round pick from the Los Angeles Rams in 2019.
•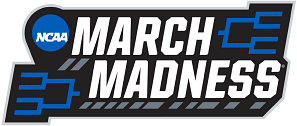 The collision was totally accidental, with both Rapp and Johnson looking to tackle New York Jets running back Breece Hall. He fell to the ground right after the tackle.
Taylor Rapp's situation reminds Bills fans of Damar Hamlin's cardiac arrest
We all know that football is a sport that has some dangerous degree attached to it, but every NFL fan learned in the past January that things can get really serious.
If the doctors had not worked so brilliantly and so quickly after Damar Hamlin suffered a cardiac arrest on the field during last season's Week 17 Monday Night Football game between Buffalo and the Cincinnati Bengals, the league, the sport and everything would be totally different. Even if the outcome was the best possible on that night, the lesson remains.
You never want to see players leaving the game in an ambulance. It's impossible not to have injuries, and everyone understands it's a sad part of the game. But when the ambulance comes and everyone gets scared, then the mood changes.
With Rapp conscious and moving his hands, we can wait for good news and hope for a full recovery. But at the same time, it's another painful reminder that this is a sport where bodies are always at risk. And safety should be the main concern.
What happened to Damar Hamlin?
Late in the 2022 season, Bills safety Damar Hamlin collapsed on the field after suffering a cardiac arrest. He made a routine tackle on Bengals receiver Tee Higgins and got up quickly, but then went down. After receiving treatment for over ten minutes, he was taken off the field in an ambulance.
Even though there are a few scary moments here and there during NFL games, what proceeded to happen back in January was on a different level. Hamlin was just a few minutes away from losing his life, and the excellent work of first responders at the stadium saved him.