The 2022 NFL season concludes with only two Conference Championship games and a Super Bowl left to be played. The Super Bowl LVII is scheduled to take place on Sunday, February 12, at the State Farm Stadium in Glendale, Arizona, at 6:30 pm ET.
So far, 28 teams have been eliminated, and the remaining four teams will play Conference Championship games this weekend.
The Kansas City Chiefs and the Cincinnati Bengals will face each other in the AFC Conference Championship games, while the Philadelphia Eagles and San Francisco 49ers will compete in the NFC Conference Championship games.
•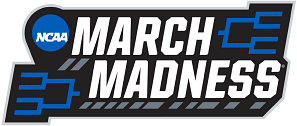 Where will the 2023 AFC Conference Championship game take place?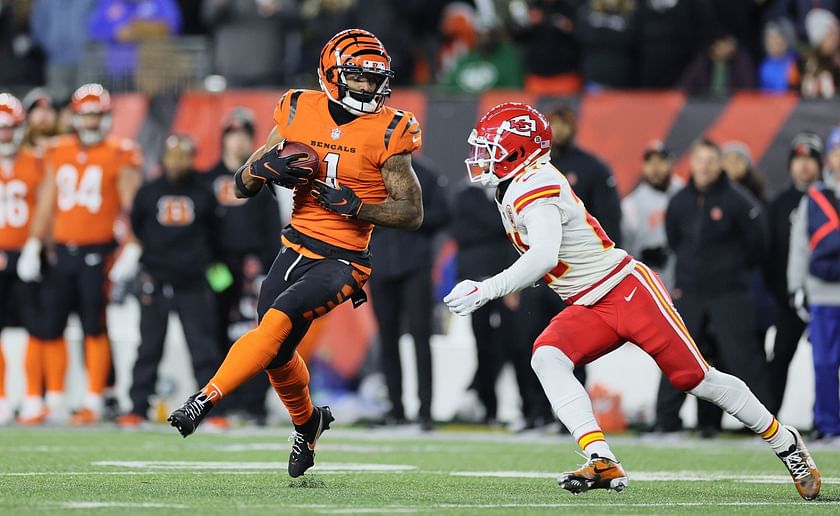 Kansas City will host Cincinnati for the second consecutive time in the AFC Championship game.
This is a rematch of the AFC Championship Game from the previous year, where Kansas City failed to reach the Super Bowl. In the first half of the game, the Chiefs grabbed a 21-10 advantage, but in the second half, the Bengals made a comeback to win the game 27-24, and earned a spot in the Super Bowl LVI.
In the 2023 Divisional round, the Chiefs defeated the Jacksonville Jaguars 27-20, and the Bengals had a 27-10 victory over the Buffalo Bills.
If the Bills had defeated the Bengals in the AFC divisional round, the game would have been played in Atlanta at a neutral site. However, the Chiefs will now have a home-field advantage at GEHA Field at Arrowhead Stadium. The kickoff of the AFC Championship game will take place at 6:30 p.m. ET on Sunday, January 29th.
How to watch the game-
Where: Arrowhead Stadium in Kansas City, Missouri
When: Sunday, January 29
Start Time: 6:30 p.m. ET
TV Channel: CBS
You may also like - Who has the first pick in the 2023 NFL draft?
Where will the 2023 NFC Conference Championship game take place?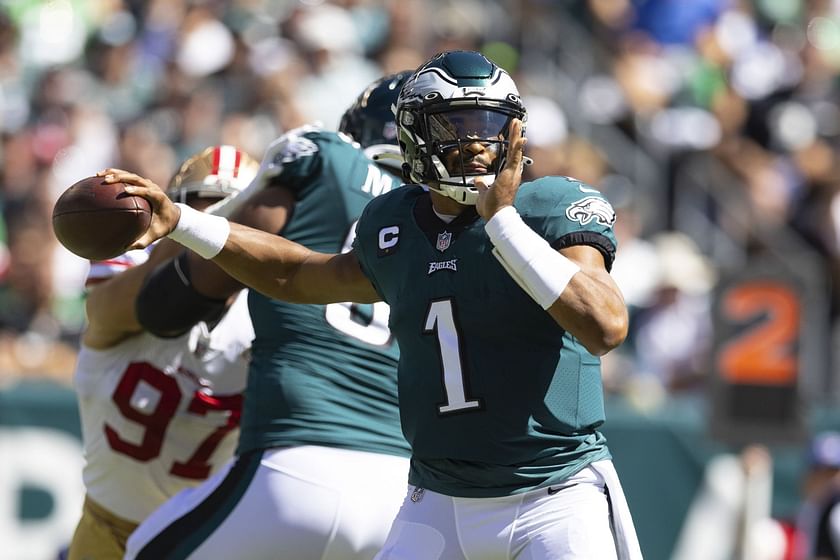 Philadelphia will host San Francisco in the 2023 NFC Championship game.
To secure a position in the championship game, the Philadelphia Eagles (14-3) defeated the New York Giants 38-7 on Saturday. On Sunday night, Philadelphia watched as the Niners (13-4) upset the Cowboys 19-12 at Levi's Stadium.
The two teams last met in the second week of the 2021 regular season. San Francisco defeated Philadelphia 17-11 as Jimmy Garoppolo threw two touchdown passes and a score on the ground to take the game away from the Eagles.
The San Francisco 49ers head to Lincoln Financial Field on Sunday, 29th January at 3:00 pm ET.
How to watch the game-
Where: Lincoln Financial Field, Philadelphia
When: Sunday, January 29
Start Time: 3:00 p.m. ET
TV Channel: FOX