Stefon Diggs is the star wide receiver for the Buffalo Bills. The Bills ended the 2022 season after suffering a 27-10 loss in the Divisional round against the Cincinnati Bengals. This is the second consecutive time that the Bills have ended the season with a loss in the Divisional round.
Stefon Diggs remains one of the crucial offensive players for the Bills, who started in all 16 games of the regular season. He caught 108 receptions on 154 targets for 1,429 yards while scoring 11 touchdowns and finishing the season with 208.6 fantasy points.
•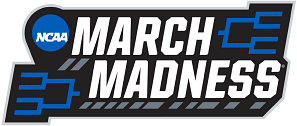 Diggs is playing his eighth season in the league. He started his NFL career with the Minnesota Vikings and played five seasons with them.
In 2020, the Bills acquired him. In the same season, Diggs delivered his best performance till date. In his first season with the Bills, he caught 127 receptions on 166 targets for 1,535 yards and eight touchdowns.
He is playing his third season with the Buffalo Bills and signed a four-year, $96 million contract extension with them on April 6, 2022. Stefon Diggs will play five more seasons with the franchise and will hit free agency after the 2027 NFL season.
You may also like - List of Miami Dolphins free agents 2023
---
What is the career earning of the Stefon Diggs?
Stefon Diggs has spent eight seasons in the NFL and has earned a total of $83,190,421 so far. He still has five seasons left on his contract with the Bills, and by the end of it, he will have a career earning of $182,712,421.
The Minnesota Vikings drafted Steffon Diggs as the 146th overall in the fifth round of the 2015 NFL draft. Diggs signed a four-year, $2.5 million contract with Minnesota in May 2015. In July 2018, Diggs signed a 5-year, $72 million contract extension with them.
In 2020, he was traded to the Buffalo Bills. In June 2021, Diggs converted $11.7M of 2021 salary into bonus, clearing $7.8M of cap space with Buffalo.
So far, Stefon Diggs has started 111 out of 119 games for the Vikings and the Bills. He has had 703 receptions on 1,018 targets for 8,812 yards and has scored 59 receiving touchdowns. He made it to the Pro Bowl thrice (2020, 2021, 2022) and was also selected to the All-Pro first team (2020) and the second team (2022).