The NFL's Super Bowl LVII will serve as the league's championship game for the 2022/23 campaign and State Farm Stadium in Glendale, Arizona, the home field of the Arizona Cardinals, will host the game on February 12, 2023.
The event will be held in Arizona for the fourth time and the third time at the current State Farm Stadium.
The New York Giants upset the unbeaten New England Patriots in Super Bowl 42, the first Super Bowl State Farm Stadium housed. In the second, in 2015, Malcolm Butler recorded a goal-line interception in the last minute of play, helping the Patriots defeat the Seattle Seahawks.
•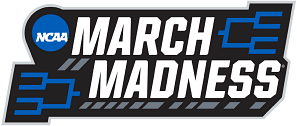 There are enough seats for 78,600 spectators in the stadium. The playing area of this indoor stadium is natural grass. When it was constructed in 2006, the arena cost $455 million.
The three cities that have hosted the most Super Bowls in history are the Miami Metro Region, New Orleans, and Greater Los Angeles. Miami has hosted the most Super Bowls of any East or West coast city, with 11.
The Super Bowl is among the most major dates on earth, and the NFL has a tremendous following. The Cincinnati Bengals lost to the Los Angeles Rams in Super Bowl LVI - the last Super Bowl - in February 2022.
When will we know the teams playing in the Super Bowl?
We cannot be sure until January which teams will square off in the 2023 Super Bowl, which will be televised on Fox. On January 29, 2023, the two teams that win the NFL conference title will advance to the game.
Who is the Super Bowl LVII halftime performer?
This occasion is among the best, with exciting games as teams fight to win the Super Bowl and halftime performances by famous musicians.
Rihanna is currently the only person set to perform during the Super Bowl halftime show. It is possible that more acts will be added later. In solidarity with former San Francisco 49ers QB Colin Kaepernick and his involvement in social justice protests, Rihanna declined the NFL's invitation in 2019.
Super Bowl LVI's halftime show has previously featured performances by Mary J. Blige, Snoop Dogg, Eminem, and Kendrick Lamar.