Born in 1980 in Newport News, Virginia, quarterback Michael Vick played for 13 seasons in the NFL. He is the record-holder for quarterback rushing yards and the first signal-caller in the NFL to run for 1,000 yards in one season. Vick's rushing ability is credited with revolutionizing the QB position.
In 1998, Michael Vick received a football scholarship to Virginia Tech as a talented high school player. Florida State University defeated Virginia Tech in the 1999 BCS national title game after Vick, a redshirt freshman, led his team to an unbeaten regular season. He departed Virginia Tech in 2000 to pursue a career in professional football after guiding the team to an 11-1 record in his second season.
•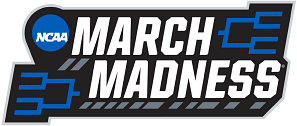 In 1999, the same year he guided his squad to the national championship game, Vick came third in the Heisman polls. The Atlanta Falcons selected him first overall in the 2001 NFL draft, making him the first African-American quarterback to be taken with the top pick.
In terms of yards per completion (20.4 in 1999) and yards per attempt (12.0 in 1999), Vick still holds the records at Virginia Tech.
With the special qualities he introduced to his role during his NFL career, Vick revolutionized the position and paved the way for new mobile quarterbacks.
---
Michael Vick is an NFL great
Michael Vick played for the Falcons for six years and made it to three Pro Bowls, two postseason berths and the NFC Championship in 2004. Vick produced one of his best seasons in his final year with the Falcons, becoming the first QB to carry for 1,000 yards in a season.
Michael Vick played for the Philadelphia Eagles for five years, with his best statistical season in 2010 earning him Comeback Player of the Year and a fourth Pro Bowl berth. In his final two years, Vick later played for the Pittsburgh Steelers and the New York Jets. After spending the entire 2016 season as an unsigned free agent, he retired in 2017.
Before entering a guilty plea to allegations of operating an unlawful dogfighting ring in 2007, Michael Vick was the highest-paid player in league history. He rejoined the NFL in 2010 after completing an 18-month sentence in a federal penitentiary and was voted the league's Comeback Player of the Year.