For all but two teams, the NFL offseason has already begun, and many franchises are now pondering their next moves to get ready for the 2023 season.
The quarterback market is set to be one of the biggest ever, with many superstars hitting the trade block or even free agency.
A top quarterback can be the difference between a Super Bowl berth and an early playoff exit, so teams will be keen to make the right moves before the season commences.
•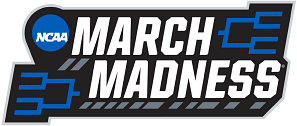 On that note, here are five quarterbacks who could be on the move next season.
(Note: We've not included Baltimore Ravens quarterback Lamar Jackson, as reports indicate he'll be hit with the franchise tag)
#1 Jameis Winston
2023 situation: One year left on his contract with the New Orleans Saints
Winston was supposed to have one final chance as a starter in the NFL, but things did not go his way in 2022, as he first got injured and then lost the starting job to Andy Dalton. He should command a starter job somewhere, but not in New Orleans.
---
#2 Derek Carr
2023 situation: Three years left on his contract with the Las Vegas Raiders
While Carr still has a long time remaining on his contract, the Raiders have made it clear they want to move on from him. With one of the best team-friendly deals in the NFL, Carr should be a coveted asset for any team looking to boost their quarterback room.
---
#3 Jimmy Garoppolo
2023 situation: Free agent
Garoppolo's stint in San Francisco is all but over. The team made it clear in 2021 that they wanted Trey Lance to become their franchise quarterback, and even if Lance is traded now, Brock Purdy should take over following a solid rookie season.
The 31-year-old Garoppolo is likely to make a lot of money in free agency, possibly landing in New York to play for the Jets.
---
#4 Aaron Rodgers
2023 situation: Four years left on his contract with the Green Bay Packers
The Packers had a disappointing 2022 season and all options are on the table now, but it seems that the team plans to move on without its star quarterback. Rodgers doesn't want to be part of a rebuilding team, and Green Bay doesn't have much of an option now because of the salary cap.
---
#5 Tom Brady
2023 situation: Free agent
Brady's situation is pretty simple: if he decides to return to the NFL, there will be plenty of options for him to choose his next destination, even if it's just for one season.
With teams like the Miami Dolphins and the San Francisco 49ers having a roster ready to compete for a Super Bowl, getting a quarterback who has done it seven times should be helpful.