Since building a successful coaching career with notable NFL teams like the Philadelphia Eagles and Kansas City Chiefs, Andy Reid has gained widespread recognition among football lovers.
Although he is a great manager, he is also a devout family man with his own children. Reid brought up five kids with his wife, Tammy. There have undoubtedly been many wonderful times, but many catastrophes remain. The heartbreaking reality regarding Andy Reid's kids is uncovered.
Garrett Reid, Britt Reid, Drew Ann Reid, Crosby Reid, and Spencer Reid are the coach's five kids (three sons and two daughters).
•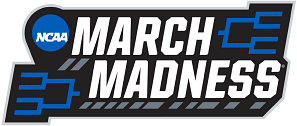 The eldest son of Andy Reid, Garrett Reid, battled substance abuse for many years until his premature death in 2012. Six years prior, he and his brother Britt Reid were both impaired by narcotics when they were in a car accident.
The judge in charge of the case described the family's home after conducting an inquiry there as a "drug emporium." They were both imprisoned for 23 months due to this episode, which made the public keener about Andy Reid's family.
When Garrett passed away, he was 29 years old.
A toxicology analysis determined the youthful man's drug overdose to be the cause of death. However, his family was aware of his protracted fight with substance misuse.
Lehigh police contacted Coach Reid on August 5, 2012. They informed him that Garrett had overdosed on heroin and died in his college residence hall. Reid returned to work after just three days of mourning. He said:
"This is what Garrett would have wanted."
---
Britt is Andy Reid's second son
The Chiefs coach's second-born son Britt received a three-year prison term after a guilty plea to a felony DWI conviction.
After striking two vehicles on the side of an entry lane with his truck in Kansas City on February 4, 2021, Reid was put on trial for felony DWI. Ariel Young, aged 5, suffered severe injuries due to the incident. She suffered a serious brain injury and spent 11 days in a comatose.
Reid acknowledged drinking when police showed up at the incident but insisted he missed the cars since their lights were not on.
---
Spencer is Andy's youngest son
Spencer Reid has lived much of his life away from the public eye, unlike his brothers. However, he continued in his dad's career by taking over as Colorado State's football team's assistant strength and fitness coordinator.
Before that, Spencer served a two-year Mormon Church mission in Fresno, California, after playing football for Temple University in Philadelphia.
Edited by Nicolaas Ackermann