Brandon Graham, a well-known NFL player, is married to Carlyne Graham. Carlyne graduated from Crockett Technical High School and pursued further studies at Tennessee's Lane College. She continued her schooling at Chicago's Loyola University. She earned a degree in sociology and criminal justice in 2008.
She spent years working as a case manager and director of social services, helping many Chicago households in the public and private sectors. Carlyne and Brandon Graham founded the nonprofit organization Team Graham, which works with youths to improve their lives. They carry out several projects in Philadelphia and Detroit throughout the year, and host a charity event each summer.
•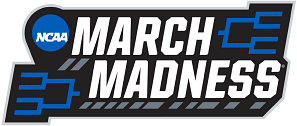 When Carlyne Williams was a student at Crockett Technical High School in 2002, she initially encountered the love of her life. When asked about their connection, Graham said,
"It ultimately didn't happen until I was in college when I had the nerve to call her."
Carlyne enrolled at Lane College and enlisted in the Army Reserve for three years while Brandon was busy in Michigan.
In Detroit in 2013, Carlyne agreed to Brandon Graham's surprise proposal. A small team accompanied Graham while filming him for a football documentary, as he proposed to Carlyne. The camera was actually there to record the proposal, though. The magnificent scene was photographed.
Brandon Graham's NFL timeline
The Philadelphia Eagles selected Graham with the 13th pick in the first round of the 2010 NFL Draft.
He recorded 29.5 career sacks and 56 career tackles-for-loss for the Wolverines during his collegiate career. He finished his college career in 2009, playing defensive end for the team. Many first- and second-team 2009 All-America lists from different sources included him. Graham also received the 2010 Senior Bowl MVP award.
Graham was chosen for the 2020 Pro Bowl and the second team of the NFL's 2016 All-Pro selections. With 9.5 quarterback sacks in the 2017 NFL season, he was the Philadelphia Eagles' leader in that category. Graham posted a crucial takedown sack on Tom Brady in the final seconds of the team's first-ever Super Bowl win, Super Bowl LII.