Cam Newton is a quarterback in the National Football League. He is the younger brother of Cecil Newton, who played for the Jacksonville Jaguars, and the son of Jackie and Cecil Newton Sr., a former player for the 1983 Dallas Cowboys and 1984 Buffalo Bills. Caylin, his younger brother, is a college football quarterback.
Cecil Newton Jr. played for Tennessee State during his time in college. After being undrafted in the 2009 NFL Draft, Newton was acquired as an undrafted free agent by the Jacksonville Jaguars in April 2009. In December, the Jaguars added him to the active roster.
•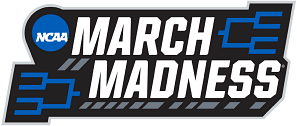 Similar to his two older siblings, Caylin plays American football. He has participated in football games for Grady High School in Atlanta. In 2018, Caylin was a quarterback for Howard University, where he started his football career. Later, in 2021, he continued to play wideout for the Auburn Tigers.
In February 2022, Caylin tweeted, "I've opted to finish my collegiate career with who I started it with," announcing his decision to attend William and Mary.
After amassing 504 running yards and 2,629 throwing yards with a total of 26 touchdowns, Caylin Newton was named the 2018 MEAC MVP. He was also recognized as the 2017 MEAC Rookie of the Year and Offensive MVP.
Cam Newton won the Heisman Trophy while leading Auburn to victory. His younger brother is attempting to follow his path and become successful in the NFL.
Who is Cam Newton?
Cam Newton was the first overall selection in the 2011 NFL Draft. Cam, often known as Super Cam, started his NFL career in 2011 with the Carolina Panthers, where he remained until 2019.
Later, in 2020, he joined the New England Patriots. In 2021, Cam returned to the Carolina Panthers.
In 2011, he won NFL Offensive Rookie of the Year. In 2015, he also received the NFL MVP honor. He won the NFL Offensive Player of the Year award the same year.
He presently holds the NFL record for most running touchdowns by a quarterback, which adds to his list of accomplishments.
He is positioned among the football players who have won Heisman trophies. He is also the only player in league history to pass for 400 yards in his NFL debut.