Pilar Sanders is an American gym instructor, supermodel, actress, and director. She was married to Deion Sanders, an American football coach, pundit, and player.
Pilar Sanders began to model as a senior in high school. After that, she explored acting and filmmaking to advance her profession. One of her most famous pieces is The Mod Squad. Others include Streets of Blood and Percentage.
Pilar had fame as a supermodel while still in high school, working with Ford Models and Irene Marie. She gradually changed her focus to filmmaking and made appearances in well-known TV shows like The Texas Ranger, Walker, Veronica's Cabinet, The Jamie Foxx Show, and In the House starring LL Cool J, where she first met Deion Sanders in the 1990s. Deion and Pilar Sanders were married from 1999 through 2013.
•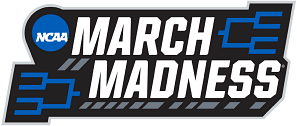 Social media influencer Pilar Sanders has around 150,000 Instagram followers alone.
As per TMZ, Pilar learned about her imminent separation from Deion while visiting their site. Throughout his playing career, Deion was never shy about speaking his mind, but for some reason, he lacked the guts to tell his wife that he wanted a separation.
She was "absolutely devastated and startled when she discovered that Deion had declared his choice, by himself, to break their marriage," according to Pilar's attorney, Larry Friedman, who spoke with TMZ. According to Pilar, not all bridges between her and her ex-partner have been burned.
"I am open to positive communication, and I'm open to him having a positive influence on his children's lives."
Since divorcing the NFL athlete in 2013, Pilar Sanders has not remarried.
Why is Deion Sanders a big name in the NFL?
Deion Sanders, the head coach at Jackson State, is a famous name in college football coaching.
When the Atlanta Falcons selected Sanders fifth overall in 1989, it garnered widespread attention. He played for five clubs throughout the course of his 14 great NFL years, including the Atlanta Falcons, the San Francisco 49ers, the Dallas Cowboys, the Washington Redskins, and the Baltimore Ravens.
Deion Sanders was showy and a famous trash-talker, with nine All-Pro selections to show for it. He also played in the Pro Bowl eight times. In 2011, he was inducted into the College Football Hall of Fame and the Pro Football Hall of Fame.
He is the only athlete to have ever appeared in both a Super Bowl and a World Series, thanks to his participation in both baseball and football.